2023: APC Loses 2,000 Members To PDP In Nasarawa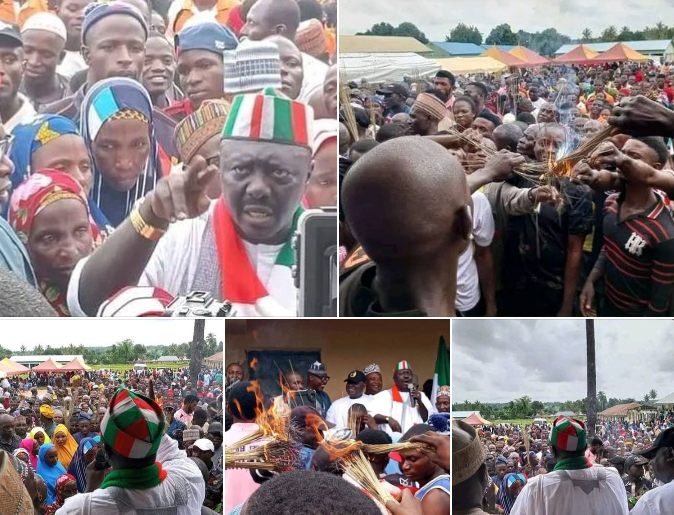 Mohammed O. Taoheed reports,
As the campaigns for the 2023 general elections knocks, about 2, 000 members of the All Progressives Congress (APC) have left the ruling party for the main opposition, the Peoples Democratic Party (PDP).
Track News Nigeria understands that during the event on Monday in Kadorko town, Keana Local Government Area (LGA), Francis Orogu, the Nasarawa State PDP Chairman, welcomed the decampees to his party.
They burnt brooms which is the APC symbol while chanting "APC Sai mun bata wuta".
Kadarko is the hometown of Orogu, the Track News Nigeria learnt.
Orogu, who is also the Public Relations Officer (PRO) of the PDP Chairmen Forum, stated: "The APC has not achieved anything and the answer to that question is in the street.
"You don't need to go a distance before you know that the APC government is a failure; they have lost the confidence of the people because their performance is grossly below expectation."
In the words of the decampees, the PDP is the only political party that is capable of uniting Nigerians.