2023: Atiku Set To Meet Wike To Resolve PDP Crisis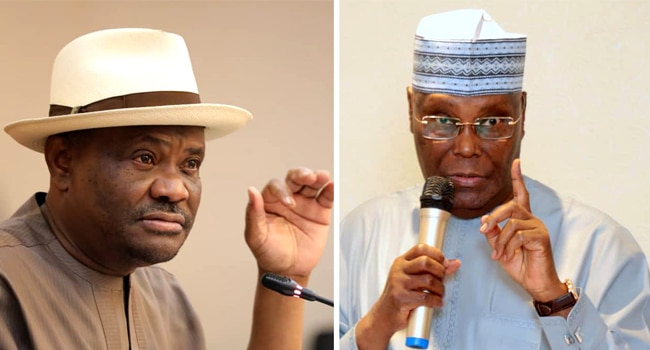 Mohammed O. Taoheed reports,
Alhaji Atiku Abubakar, the presidential flag-bearer of the Peoples Democratic Party (PDP), is set to meet Nyesom Wike, the current Governor of Rivers State, on Wednesday.
The anticipated schedule between the Atiku and Governor Wike follows some days after they had met in London to resolve their differences.
A reliable source close to Atiku who spoke with Track News Nigeria claimed that Atiku is meeting with Wike to conclude his demands.
The source added that Atiku is hoping that the crisis in the party will be resolved ahead of the 2023 general elections.
According to the source who pleaded anonymity, "Sir, please brief on the outcome of your meeting with Wike. The only thing he said was that it went well. This was all that he told us. This means that whatever it was discussed (between the two), he didn't want to share it.
"What I can tell you is that it was agreed that Waziri (Atiku Abubakar) get back to Wike in two weeks after the London meeting. I think the meeting will take place next week, possibly on Wednesday if I am correct.
"The Waziri Adamawa's doors are wide open, he is not shutting the doors. He still believes that there can be an amicable resolution to the crisis. But the thinking in Atiku's camp is that whatever demands that are being made should be reasonable."