2023: VAN Presents Customised Campaign Placards To PDP Senatorial Candidates In Bayelsa State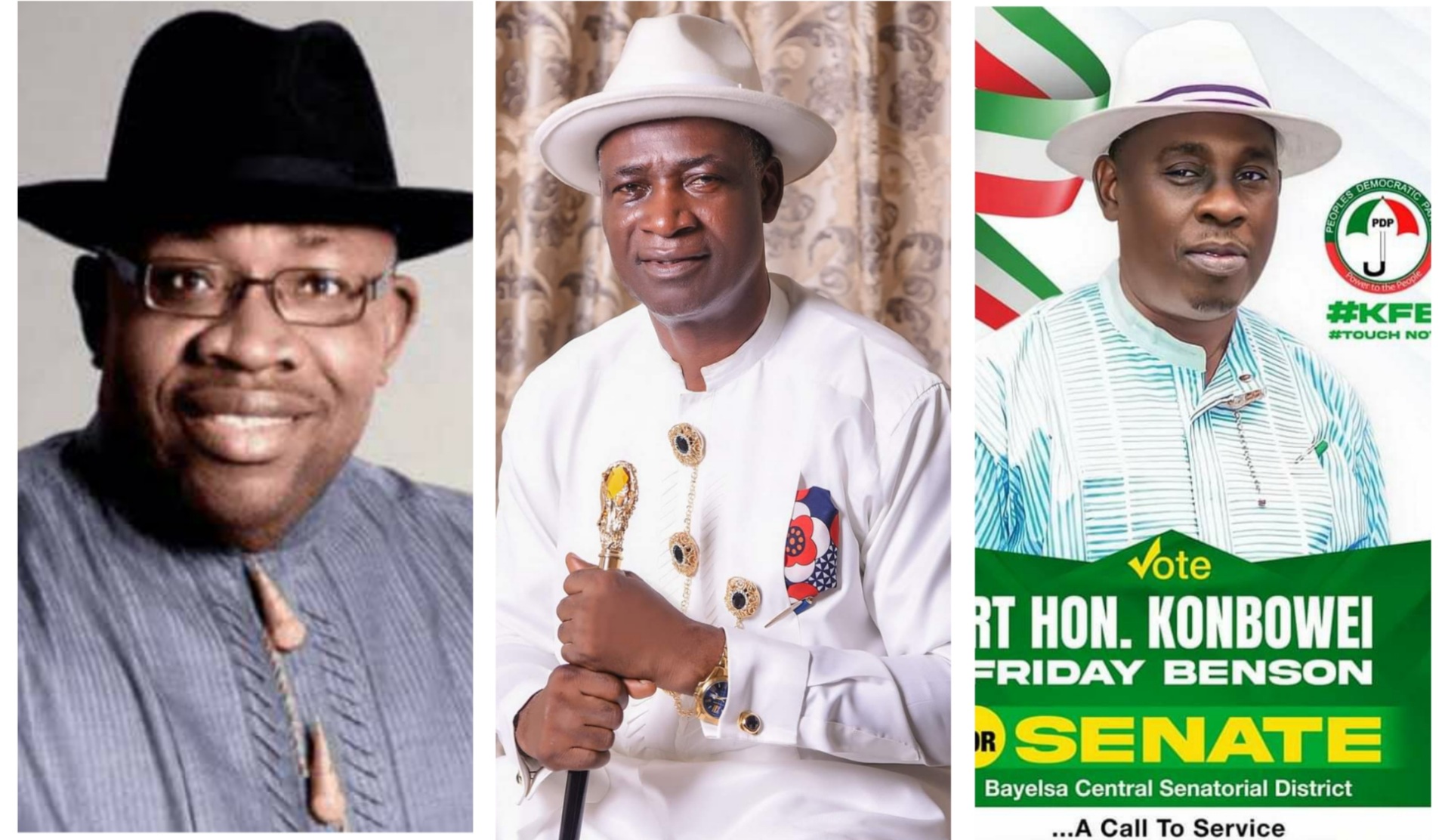 Assured party leadership of total support.
As the most populated black nation 2023 general elections draw near, a Frontline support group of His Excellency Atiku Abubakar, The Victory Advocates of Nigeria ( VAN) Bayelsa state Chapter, earlier yesterday presented campaign placards to the three senatorial standard bearers of PDP in the Glory of all Lands.
In presenting the campaign customised placards to the party's senatorial vice chairman of Central, West and East to received onbehalf of the three senatorial candidates of PDP, ( Rt. Hon. Seriake Dickson West, Rt. Hon. Konbowei Benson Central and Hon. Benson Agadaga East) Comrade Ebis Okpeke the Bayelsa State cordinator stressed that Victory Advocates of Nigeria have the spread of its members acrossed all the 105 wards in the state and that the group is donating the placard as their support and commitment in the PDP cause which is to ensure the victory of all our flag bearers from Assembly, House of Reps, Senate and the presidency.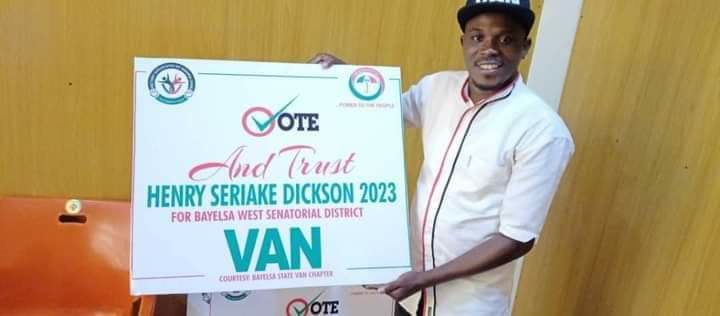 The state cordinator assured the PDP leadership that VAN is working tirelessly to ensure a landslide victory for all the PDP candidates in the 2023 general elections.
Responding onbehalf the senatorial PDP's vice chairmen after receiving the customized campaign placards Hon. Michael Magbisa thanked the leadership and Members of VAN for the gesture, commitment and solidarity in working with the party and her candidates, noting that this is one of the very first NGO that have come to present a gift to the PDP Candidate for Bayelsa West , Chief Henry Seriake Dickson, in his office, and he will in turn report the unprecedented solidarity back to the winning Senatorial Candidate whom he described as the great white shark.
Hon Chief Nathan Wisdom, Vice Chairman Bayelsa Central Senatorial District PDP Bayelsa State, on his part thanked the entire structure of VAN especially Comr. Ebis Okpeke whom he eulogized as one of the very dogged , sincere and committed party Youths in the state and that , he is so impressed with the design inscription on the placards which he strongly believe is the rallying point for the incoming Senator Rt Hon Konbowei Benson for the Bayelsa Central Senatorial seat in the Red Chambers come 25th February 2023. He assured the Grassroot based support group of the party's appreciation over the gesture and promised to transmit the solidarity displayed by the group to the Senator in waiting.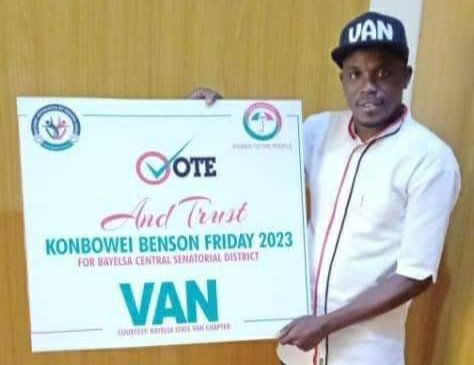 However, the placard for His Excellency Atiku Abubakar which will be received by the state secretary of PDP Hon Gesiye Isowo , and that of Chief Benson Agadaga , for Bayelsa East Central District which will also be received by Elder Chief Obed onbehalf of the both candidates was rescheduled to take place in another day due to other engagements that busied the duo all through.