2023: Wike Declares That the PDP Needs Me in Rivers State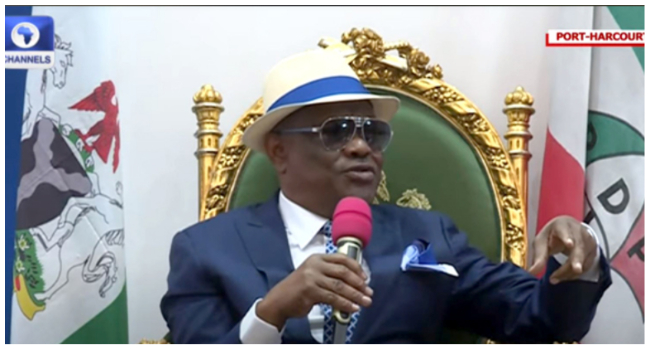 Ibekimi Oriamaja Reports
According to Governor Nyesom Wike, the Peoples Democratic Party (PDP) needs him if it wants to gain significant support in Rivers State.
In a press conference on Friday in Port Harcour, Wike insisted that the PDP cannot claim to have done its part in Rivers State without him carrying out his duties as a beloved governor.
"You don't need me." I concur, but it is impossible to claim that you can live without me in this state (Rivers)," Wike said.
The governor went on to say that it is unfortunate that the PDP is being torn apart by people who almost ever contribute to discussions.
The campaign to have Senator Iyorchia Ayu, the PDP National Chairman, removed is not unrelated to Wike's remarks. A cause that, according to the governor of Rivers State, became urgent given that no Southerner holds any of the top three positions in the PDP.
Details to follow.