Afe Babalola and other honorees at the medical school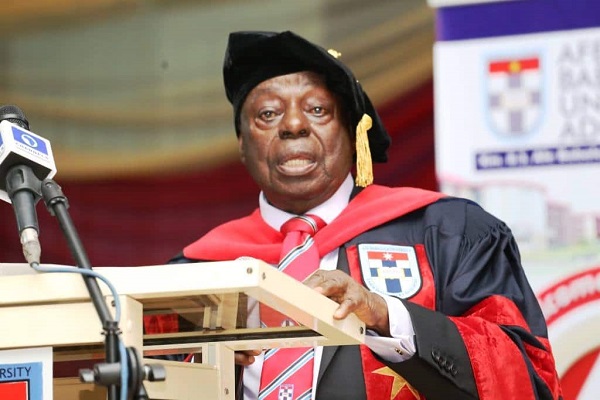 Ibekimi Oriamaja Reports
Aare Afe Babalola, a renowned lawyer, will get a fellowship from the National Postgraduate Medical College of Nigeria (NPMCN), Ijanikin in Lagos State, in recognition of his contributions to the medical field. At a press conference to announce the 40th convocation of the college tomorrow, Prof. Akinsanya Osibogun, the college president, said.
Afe Babalola (SAN) will receive an honorary fellowship for his contributions to the health sector, he said. "We will be honoring three fellows who have distinguished themselves in the health field."
According to Osibogun, the college has given birth to roughly 7,500 specialists who work in government medical facilities and specific general hospitals.
The 416 graduating fellows, according to Osibogun, received six or seven years of thorough training to deliver safe healthcare.
He stated that 14 postgraduate diplomas in anesthesia will be awarded, while 61 graduates would receive doctorates in medicine.
He declared that the college would use technology for services and training. "One strategy is to use technology to create simulation centers across the six geopolitical zones…
We now have one of these technologies in Ijanikin and Abuja, and we plan to produce more in other states.