Afenifere is split in 2023 over Tinubu and Obi.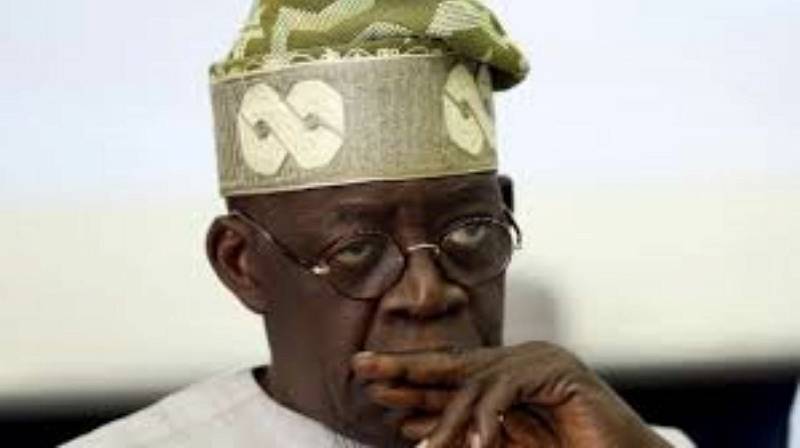 Ibekimi Oriamaja Reports
The most recent National Secretary of the Pan Yoruba Socio- Cultural Organization, Afenifere, Basorun Sehinde Arogbofa, has expressed doubts about the validity of the election ahead of the start of the campaigns for the election of next year.
Without holding back, Arogbofa stated in this interview that the majority of Yoruba people would support Asiwaju Bola Tinubu for president if the election went through, in contrast to the position of Pa Ayo Adebanjo, the group's national leader, who has openly backed Mr. Peter Obi, the candidate of the Labour Party.
He discussed a variety of national problems.
Excerpts:
Given the ongoing insecurity in the nation, is the general election in 2023 even possible?
I did mention that there were concerns about whether the 2023 presidential election—or any other credible election—would be successful in one of the interviews I gave in 2021. I believed holding elections was unhealthy and dangerous in situations where voters wouldn't be able to cast ballots, where people's lives weren't safe, and where people wouldn't be able to move around for campaigns due to kidnappers and hoodlums.
Even worse, things aren't getting any better right now. Farmers are unable to travel to their farms, not even to bring food, let alone to prepare the land for the planting season, as security is deteriorating and there are random killings and kidnappings.
In some places, bandits and kidnappers have entered and taken people hostage. The problem with Amotekun would not have arisen if security was getting better. Amotekun and other similar security organizations were created as a result of the country's growing insecurity, almost everywhere. We recall the Kaduna train kidnapping story with dread. What about the outbreak in the Kuje prison? Consider the broad day massacre at the Owo Church. All of them are bad indicators.
Sincerity be damned, I can't see Nigeria holding a free and successful election under the escalating and unrelenting insecurity on the land unless the President can muster the right political will to deal with the situation, and such right signals can be picked up by all concerned, the security officers included.
It appears as though President Muhammadu Buhari's administration is powerless to address the country's faltering economy.
Like the leopard, a soldier rarely modifies his behavior. General Buhari has his own personal sense of style, beliefs, and principles. He is not like Babangida, who used specialists and brilliant people to give him ideas while he found time to put some of them into practice. Both of them are in distinct health conditions.
Buhari lacks both the political will and good health. I doubt General Buhari will be able to improve upon what he has been doing. Since he has been in office for more than seven and a half years, Nigerians haven't gotten what they expected from him, save from the people he nominated and his advisers, who speak well of him. His capacity and effectiveness as a leader are constrained. He was said to be thrifty and to dislike corruption, but once more consider the opposing viewpoint. He is surrounded by dishonest individuals, and this could work against him. People who can't be truthful with him are all around him. According to the data and research we have, Nigeria is allegedly more corrupt now than it was before he assumed office.
The economy is in freefall. Where do we go from there if the average person is unable to enjoy even one nice meal per day, let alone two? How can the economy grow if the average person is unable to visit his farm to prepare his crops for the planting season or if herdsmen purposefully destroy his crops when they are about to bear fruit? Consider our main source of income: oil. According to reports, the region is rife with corruption on all fronts. The refined goods are brought back at higher costs for us to purchase while the raw materials are smuggled out.
Normally, parents should feed their kids, but we've been told that public school kids be fed with billions of Naira. Why won't the economy decline? We learned just a few days ago that chopping bush someplace in Abuja cost tens of billions of Naira. Remember that a prior Secretary to the Government of the Federation was removed from office because he, too, spent billions of Naira clearing bush to prevent invasion by grass cutters.
The President lacks the necessary determination. He appears to have reached his limit and is no longer very capable. even eager to leave his position. He lacks the strength of will to make any positive changes. Therefore, the economy cannot be better, just like any other important area.
Are you unconcerned about the ongoing ASUU strike as an educator?
There have been numerous accusations and denials of claims. I don't want to become involved with them. I would much rather consider my options. ASUU is doing good work. It has been discussing decadence in higher education rather than personal interests. Our educational system's management is slipping from our grasp. For example, there are hardly any teaching facilities in the laboratories for our students to use, especially in the medical field where the majority of students pursue abstract studies.
What type of physicians are we developing if the facilities are lacking? ASUU is requesting infrastructure facilities so that we may generate higher-quality products to benefit society and improve it. Better classrooms and a conducive learning atmosphere are what they demand in order to improve the system. These are the demands made by ASUU. We discovered that the Government has been employing delay strategies since 2009 because it has been unable to put judgments into effect.
And we are tempted to think so because we are troubled by how a good government could turn a blind eye and permit university professors to go on strike for six months while students miss six months of classes. Yes, there is a problem. But who do you think will bear the burden of the Minister of Education's declaration that "no work, no pay" and ASUU's response that "no pay, no service"? Of course, there are the students, their parents, and the nation's future. I will beg the government to reconsider, bring ASUU back to the table, and negotiate how that backlog can be cleared if the only thing preventing the agreement between the government and ASUU is the question of wage payment for the strike period.
The government should refrain from using a "war-war" strategy and act like a good father. Regarding the subpar pay structure ASUU complained about, I believe it was time for the government to examine all of its institutions and attempt to develop a system where it pays employees in accordance with the type and caliber of work done for society.
Daughter: Tinubu's expertise will help Nigeria develop.
As intimidation won't help with this issue, ASUU needs to be invited back to the negotiating table. The federal government needs to acknowledge that it contributed to the issue by failing to act for well over a year. Let's keep the education sector alive.
What does the fact that there are three leading candidates for president, representing the three largest ethnic groupings in the nation, mean for Nigerian politics, democracy, and the 2023 election?
That may not be the greatest approach when seen from that perspective. However, there is a means to compensate for that given that their deputies were picked from different geopolitical regions in order to maintain balance. But I worry that none of them will succeed since there isn't a strong foundation in place. What I mean is this. We have discussed reconstructing this nation to have a real federal structure similar to that of America, where, for instance, a superstate like California doesn't represent any threat to a poorer state like Alaska, which still has its own laws, police, and everything.
In Nigeria, we have long discussed restructuring so that each state might have its own police force to address concerns like insecurity. The state police should coexist with the federal police since, for example, a federal police officer from Maiduguri cannot be familiar with all of Ondo State. We are requesting reorganization so that every state will be allowed to use its resources to create jobs, maintain roads, build other infrastructure, finance health and education, and uphold peace after paying an agreed-upon tax to the federal government.
Unless the next person in charge of this country develops the great political will to change things, we need to restructure it so that each state may run its own affairs, much like in America. This is due to a flaw in the system. The civilian constitution was not created until 1999; the military did. I have great anxieties unless whoever arrives there grows a mentality of his own and is able to alter the physical structure.
Pa Ayo Adebanjo, the national leader of Afenifere, has publicly endorsed Mr. Peter Obi, the Labour Party candidate, claiming that the South East should take the initiative. Is this the group's position?
Members of Afenifere are not automatons. They are composed of thoughtful individuals who hold firm beliefs but occasionally hold opposing opinions. Despite this, they are connected by the association's welfare ideology. They band together as Democrats to discuss and reach a consensus on any tough issue.
Those who disagree are nevertheless permitted to hold their opinions without necessarily turning them into an opposition position to the majority decision, even when the consensus becomes their public stand view. After all, some people were known to still fly the Labour Party flag in their homes when Afenifere floated the SDP for its members to run on, while a few others were rumored to be secretly romancing with one party or the other. Afenifere didn't break, though. Yes, Baba Adebanjo has supported Mr. Peter Obi's bid for the presidency even if there hasn't been an Afenifere meeting to reach a consensus.
His position, however, cannot undermine the true principles of the group. Baba is entitled to his beliefs and choices, but it does not mean that everyone in the group agrees with them. For instance, Chief R.F. Fasoranti, whom Chief Ayo Adebanjo constantly refers to as his leader, stated, and I quote, "When Senator Bola Tinubu was the Governor of Lagos, he did extremely well," to Priscilla Ediare in the Saturday Sun on July 20, 2002 on page 14. He can continue that into the presidency, in my opinion. All signs point to the silent majority of Afenifere heading in this direction if elections are held in 2023.
Stakeholders have expressed grave concerns over vote buying during the nation's elections. Will this not taint next year's election because the biggest bidder might exploit it and end up winning?
Politicians are capitalizing on the fact that a large portion of Nigerian voters are now living in poverty. Most hungry individuals in Nigeria today cannot resist material temptation. However, there are also fresh perspectives emerging; some claim they will amass their funds without casting a ballot. However, I'm not sure how this will turn out given that in the most recent presidential shadow election, the biggest bidder received the most votes. I have no idea what magic will be used between now and then to entirely eliminate it. People are becoming more and more hungry and destitute, and they will continue to suffer despite whatever punishment.
Unfortunately, there is little evidence to suggest that young people, whose numbers are growing everyday, can withstand the appeal of incentive.