Ango Abdullahi predicts that the North will be picky about who it supports in 2023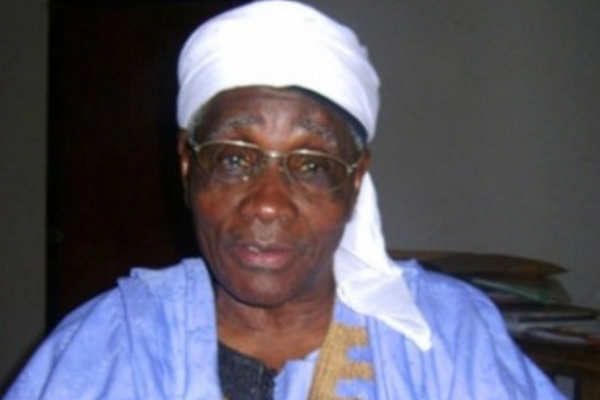 Adeleye Kunle Reports
Northern Elders Forum (NEF) Chairman Prof Ango Abdullahi has stated that the North will be more critical than the rest of the country in deciding who to support as presidential candidate in the 2023 general election, TrackNews Nigeria reports.
Abdulllahi said yesterday at a book launch in Arewa House, Kaduna, that the North has suffered from poor governance.
Giving an insight into the quality of the candidate of choice, the NEF leader stated that a presidential candidate who will lead with integrity, competence, compassion, and the fear of God, and not one who fails to convince that he will radically improve the quality of governance and the integrity of leaders, will receive regional support.
He promised that North's votes would have a significant impact in the 2023 elections because they would be cast by people who are wiser and more discerning.
"The North will participate in all political and electoral activities on an equal footing with other Nigerians who respect us." The North seeks leaders with integrity, competence, compassion, and a fear of God.
"We will not support a candidate who fails to demonstrate that he will significantly improve governance quality and leader integrity."
"Second, Northerners will not be intimidated into making decisions that do not increase the likelihood of real change in their current circumstances."
"We will participate as equals in all political and electoral activities involving other Nigerians who respect us." Attempts to foment religious divisions and conflicts are regarded as hostile acts in the north."
"We have paid a high price in religious conflicts in the North, and we do not need to do anything else." Our insecurity and collapsing economy treat Christians and Muslims equally.
"As Muslims or Christians, we cannot seek solutions from them." I must state here that we are witnessing some of the crudest and most ineffective campaigns in the North to create divisions between Hausa and Fulani people, as well as distances between Christians and Muslims.
"We warn that these heinous attempts will fail because there is no support in history, either centuries old or recent."
"While we differ in faith and ethnicity, history, geography, and our experiences as Nigerians have created roots and bonds that desperate political gambits cannot destroy."
"Third, we will be more critical than anyone else about who receives our support." We bear the scars of governance by someone we overwhelmingly elected twice.
"Northern votes will also have a significant impact in the 2023 elections, but they will be cast by people who are wiser and more discerning."