Atiku and Kwankwaso lack street credibility, says Keyamo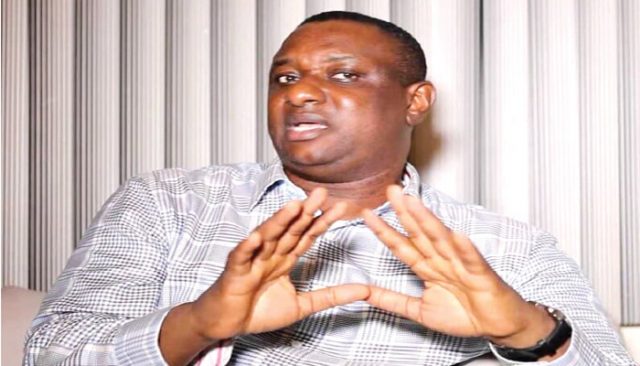 Ibekimi Oriamaja Reports
Atiku Abubakar, the presidential candidate of the Peoples Democratic Party, and Dr. Rabiu Kwankwaso, his rival from the New Nigeria Peoples Party, will not pass the popularity test in the North before the 2023 polls, according to Minister of State for Labour and Employment Festus Keyamo.
Hannatu Musawa, the APC Campaign Organization's deputy spokesperson, expressed confidence that Bola Tinubu, the party's presidential candidate, would gain significantly from the bloc votes of the incumbent President, Major General Muhammadu Buhari (retd. ), in the election that will be held the following year.
On Sunday in Abuja, the two APC spokespersons gave two distinct interviews.
Musawa said the party's nominee had a strong chance of winning.
"Block votes will be to our benefit. The election will take place before to President Buhari's departure, hence. It doesn't matter what the situation is; even though he plans to depart next year, it won't happen until after the election," she added.
APC Presidential Campaign Council spokesman Keyamo was optimistic that his principle would win the election with enough bloc votes.
I am optimistic that the structures that helped secure us those bloc votes are still in place, the speaker declared.
Both Atiku and Kwankwaso, according to the Senior Advocate of Nigeria, cannot enjoy the same level of acceptance as Buhari.
He claimed that Atiku Abubakar and Rabiu Kwankwaso lacked Buhari's popularity, acceptance, street cred, and level of integrity, which made him a favorite in the North.
In response to Keyamo's remarks, Atiku's media advisor, Paul Ibe, stated that if Tinubu wants to rely on Buhari's bloc votes, he must also be willing to share responsibility for the failings of his administration during the previous seven years.