Because of the threat of bandits, students in Kaduna are reluctant to return to class.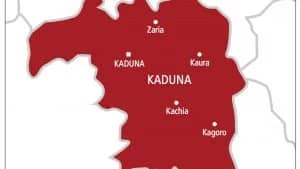 Ibekimi Oriamaja Reports
Because they are worried about being attacked by bandits, some Kaduna State elementary and secondary school children have chosen not to attend class for the new academic year.
The Kaduna State Government set September 4, 2022, as the start date for the new school year. However, two weeks after classes resumed, some students have still not reported to their classes as a result of criminal elements' activities in the state.
Despite the government's assurances that pupils would be safe, some parents are reluctant to let their kids return to school because some institutions lack definite security measures.
As he does not know when bandits will attack, Suleiman Ibrahim, a student at Government Secondary School in Kakuri-Kaduna, said he could not risk his life by attending to school.
Government Technical College, Malali, Kaduna student Josephine Moses declared he would not attend classes until the state government installed security measures at his institution.
There aren't many of us available. Since no other students consented to attend since they are all concerned about kidnappers, most courses are currently empty, he claimed.
Moses Danjuma, an SSS 3 student at Excel Schools in Kakuri-Kaduna, claimed that the school's location also draws kidnappers. He urged the administration of the school to move to a safer location.
Some of the students, meanwhile, have promised to stay at home until the state government implements security measures.