[BREAKING] 2023: Candidate for governor passes away at 54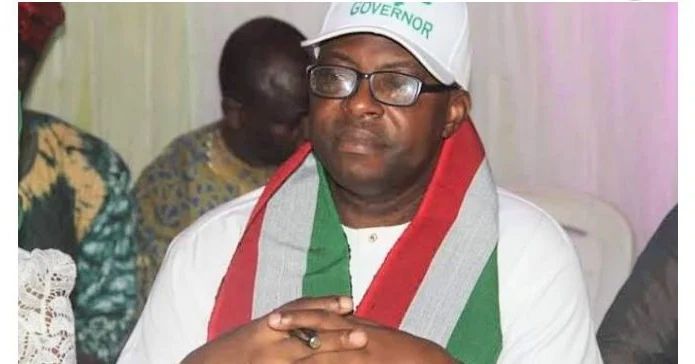 Ibekimi Oriamaja Reports
Professor David Bamgbose, the Peoples Redemption Party's (PRP) governorship candidate in Ogun State, passed away on Friday at the Sacred Heart hospital in Lantoro, Abeokuta, after a brief illness, according to Track News. Prof. Bamgbose was a former member of the Peoples Democratic Party (PDP). He was 54.
Oduntan Olayemi, one of his assistants, verified his passing.
He had expressed fatigue the day before, so Olayemi added, "We took him to the hospital."
I was at the location where I had gone to pick him some prescription medication before he died away.
Six children and his wife Mary Bamgbose survive the deceased.
Social media has been flooded with condolence messages since the governorship candidate passed away.
View a photo of him below:
departed professor David Bamgbose