BREAKING: What Tinubu offered me to dump PDP – Wike opens up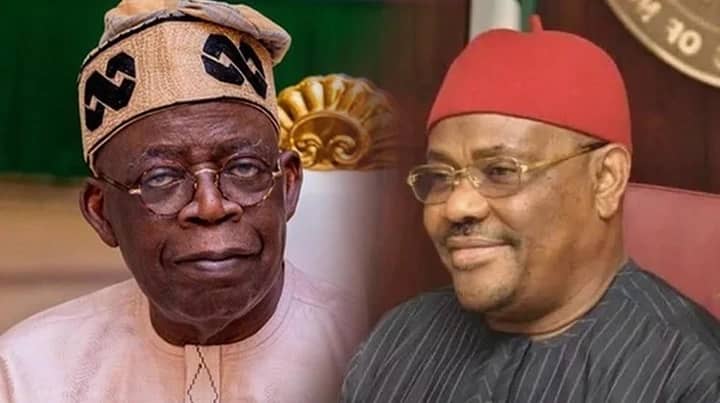 Adeleye Kunle Reports
Nyesom Wike, Rivers State governor, has noted that Bola Tinubu, the presidential candidate of the All Progressive Congress (APC), offered him a senatorial ticket of the party after the PDP presidential primary, but he turned down the offer.
The Rivers governor said he rejected the ticket offer from the APC presidential candidate due to his loyalty to the opposition party and commitment to ensuring that PDP returns to power during the 2023 election in the country.
According to him, he contested the presidential primaries because he wanted to be the candidate and that is why he didn't buy a senatorial form.
''I didn't contest so I can become a vice presidential candidate, I am not like others who were not serious and bought senatorial form alongside presidential form and that's why when Tinubu offered me senate slot, I didn't go for it."