Budget Office advises stopping pay increases and cutting the gasoline subsidy due to debt burden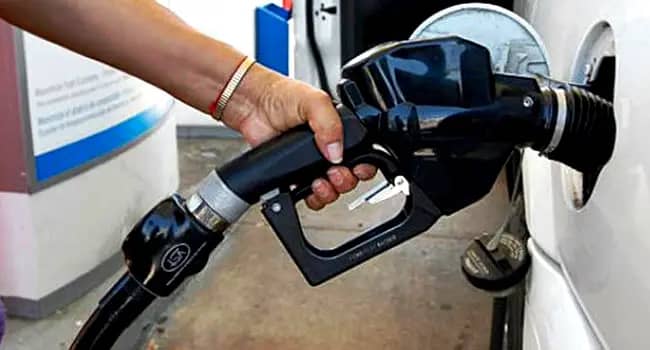 Ibekimi Oriamaja Reports
In order to avoid a debt crisis and guarantee Nigeria's debt sustainability, the Director General of the Budget Office of the Federation, Ben Akabueze, has recommended a number of measures, including the cessation of Premium Motor Spirit (PMS) subsidy and the suspension of salary increases for government agencies.
Speaking on the subject of "The National Debt Burden: Causes, Effects, and Realistic Economic Solutions" at the Institute of Chartered Secretaries and Administrators of Nigeria, ICSAN, 46th Annual Conference in Lagos yesterday, Akabueze said: "To address this challenge and to relieve the concern on the rising debt and debt service, it is important to ensure that public debt is sustainable and for this to be, urgent decisive measures are required in order to avert public debt crisis and these steps are critically around enhancing revenue and then improving expenditure and blocking leakages.
The termination of the PMS subsidy by the specified deadline of June 30, 2019, or earlier, and execution of the pertinent recommendations are among the crucial stages. Reintegrating the war against pipeline vandalism and oil theft by security agencies will address the issues of pipeline vandalism and reduce oil theft. New salary increases for government agencies will be suspended.
Recall that a committee was established to oversee the process after President Muhammadu Buhari recently pledged to raise federal officials' wages.
The burden of public debt, according to Akabueze, has increased debt servicing obligations, reduced the amount of money available for development spending, halted capital projects, and restricted the ability to provide social amenities.
The country has accumulated significant debt and has continued to borrow at a rapid rate, making it difficult to pay the interest on the loan, according to ICSAN President Taiwo Owokalade.
He clarified that while taking on debt is not in and of itself a bad thing, it is important to take into serious consideration the level of the debt relative to the country's gross domestic product and the types of projects to which the loans are applied.