Buhari raises the duty tour allowance for ministers, permanent secretaries, and employees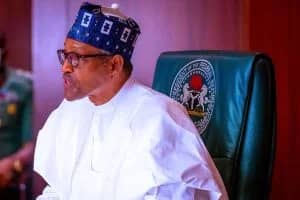 Ibekimi Oriamaja Reports
The rise in duty tour allowances (DTAs) for government employees and officials has been authorized by President Muhammadu Buhari.
The boost will benefit public officials on grade level (GL) one through seventeen, ministers, and permanent secretaries.
DTA is the compensation given to appointed individuals and graded personnel in ministries before they travel on business.
The National Salaries, Income and Wages Commission's Ekpo Nta delivered the president's approval.
According to the announcement circular, the approval became effective on September 1st.
The split is as follows: N10,000 per diem for GL 01–04; N15,000 per diem for GL 05–06; and N17,500 per diem for GL 07–10.
GLs 12–13 and its equivalent are for N20,000; GLs 14–15 are worth N25,000; and GLs 16–17 are worth N37,500.
Permanent secretaries and their equivalents receive N70,000 per diem, whereas ministers, SGFs, and HCSFs receive N80,000.