CBN sells $2.43 billion in SMEs, I&E, and forex windows.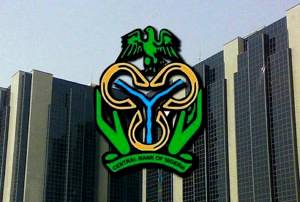 Ibekimi Oriamaja Reports
In the first five months of the year, the Central Bank of Nigeria (CBN) sold $2.43 billion worth of foreign currency (Forex) to authorized dealers via the Investors and Exporters (I&E) window and Small and Medium Enterprises (SMEs) window (January to May, 2022).
This marks an increase of 8.9% year over year (YoY) over the $2.23 billion sold in the same time last year.
According to data from the CBN Monthly Economic Report for the time period, the I&E window sold foreign exchange for $1.83 billion during that time, while the SMEs window sold foreign exchange worth $607.33 million.
During that time, the CBN sold authorized dealers $7.6 billion worth of foreign exchange.
But according to the CBN's monthly report, month-over-month foreign exchange sales through the I&E window fell by 38% to $160 million from $260 million in April.
According to the report, the Bank sold $1.18 billion worth of foreign exchange to authorized dealers, a fall of 24.4% from the $1.56 billion it sold in April.
Foreign exchange sales at the I&E and interbank/invisible windows fell by 37.9% and 0.7%, respectively, to $0.16 billion each, below their corresponding amounts in the previous month, according to a breakdown.
Similarly, compared to April, SMIS and matured swap contracts decreased by 7.0% and 71.4%, respectively, to $0.64 billion and $0.10 billion.
Foreign exchange sales in the SMEs window, on the other hand, increased by 8.4% to $0.12 billion during the review period.