Court Order: Nigerian Government Reveals Next ASUU Strategy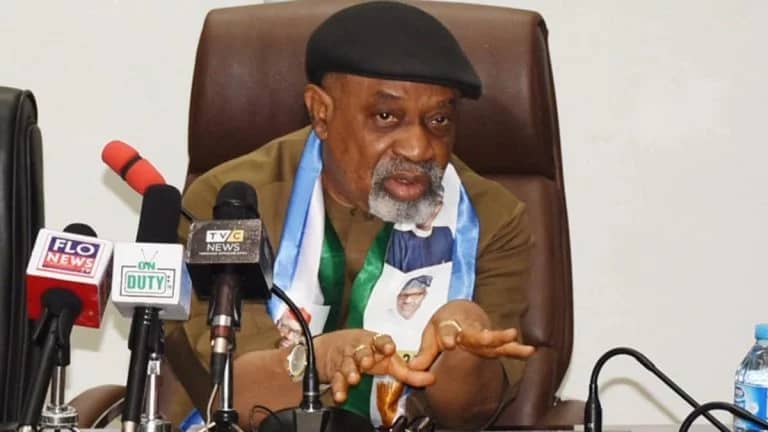 Ibekimi Oriamaja Reports
Despite a court order ordering striking lecturers to return to work, Nigeria's federal government has stated that talks with the Academic Staff Union of Universities (ASUU) will continue.
Chris Ngige, Minister of Labour and Employment, made the announcement.
Ngige told members of the Nigerian Association of Medical and Dental Academics who came to his office on Wednesday that the court order is a case of 'no victor, no vanquished.'
"The court's decision does not preclude us from engaging in further negotiations and consultations," he says.
"There is no winner and no loser."
"You academic doctors are ASUU members for the time being." Despite the fact that you've disassociated yourself and are working, you're still here.
"We appreciate your hard work and dedication to your students."
Interest Ngige, a member of the House of Representatives, also praised House Speaker Femi Gbajabiamila's intervention in resolving the strike issue.
Gbajabiamila had previously invited various stakeholders, including government officials, ASUU leadership, and others, to assist in resolving the strike.
Following the meeting, the Speaker stated that the leadership of the House would meet with President Muhammadu Buhari to discuss the matter.
"It's good and wonderful that the house has shown interest." "If they bring that proposal, the executive will have no problem," Ngige said.
ASUU should go back to school.
The Minister has urged the striking lecturers to return to work while negotiations are ongoing.
"ASUU should be aware that this is a positive step as well." The minister of education promised them all of this at their last meeting.
"They should, in my opinion, do the necessary and return to the classroom."
Ngige continued, stating that the federal government would soon direct vice-chancellors to reopen the universities in accordance with the court's order.