Dispute: Monarchy installation continues, Ondo government informs Ogun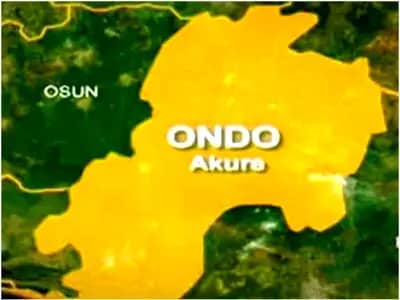 Ibekimi Oriamaja Reports
THE ONDO STATE GOVERNMENT reiterated Wednesday that the beach settlements of Irokun, Obinehin, Idigbengben, and Araromi are inside the state's Ilaje council area and that the installation of their kings continues.
The Ogun state administration had criticized the Ondo state government's installation of monarchs in the four communities.
However, the Commissioner for Information and Orientation, Bamidele Ademola-Olateju, stated that the communities were not in disagreement before the National Boundary.
"Irokun, Obinehin, Idigbengben, and Araromi seashore are localities in Ondo state's Ilaje Local Government Area," according to the statement. These communities have a lengthy history of traditional governmental structures.
"These communities are not in dispute between Ondo State and Ogun State since the people who live there are Ondo State indigenes."
"In addition, the terrain occupied by these settlements is located within Nigeria's Ondo state."
"The idea that these communities are in dispute before the National Boundary Commission is false, as the communities are located inside Ondo state's Ilaje Local Government."
"The recognized traditional institutions in these communities are important aspects of traditional institutions in and of Ondo State's Ilaje Local Government Area, and the traditional rulers are Ondo State indigenes."
"The Ondo State Government avoided consideration of requests for recognition of traditional institutions from communities where there are land disputes and communal clashing claims, pending the resolution of such conflicts, in the recent White paper produced by the Justice Ajama Commission."
"It should be noted that the traditional institutions of these communities submitted memoranda and appeared publicly before the Ondo State, Justice C.E.T Ajama Commission of Enquiry on Chieftaincy Matters, established by Ondo State in 2015, with no opposition from any quarter, including the Government of Ogun State."
"It is remarkable that the Government of Ogun State is attempting to claim ownership after the Government of Ondo State accepted the Commission's recommendation."
"While the Government of Ondo State is open to conversations on this matter, we urge our brothers in Ogun State to thoroughly review their records on the problems stated in their statement."
"There is no threat to peace in these areas." We encourage our people to continue living in harmony with one another for the sake of the growth of our beloved Sunshine State."