Elections In The South-East Will Be Won By APC In 2023 – Uzodimma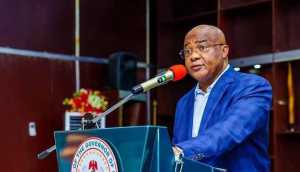 Ibekimi Oriamaja Reports
Imo State Governor Hope Uzodimma claimed that in 2023, the All Progressives Congress (APC) would win the South-East.
The Governor claimed that it was the only party with structures among Nigeria's 774 Local Government Areas.
On Thursday, the chairman of the South-East area of the APC Presidential Campaign Council addressed party candidates.
The seminar's objective, according to Uzodimma, was to ensure that the election campaign was effective before casting a ballot.
The governor said that President Muhammadu Buhari has done a lot for the area since assuming office.
The governor also mentioned the great things that President Muhammadu Buhari has accomplished for the region since taking office.
He mentioned, among other things, the construction of the second Niger Bridge, repairs to federal highways, the establishment of a naval base in the Oguta LGA, and the continuing renovation of the Imo University Teaching Hospital in Orlu.
Igbos were warned by Uzodinma not to believe people who claimed the South-East was home to the next president yet did not back candidates from the region in the APC primary.
The Imo helmsman continued, "The South-East needs to take control of their own future."