ENTERTAINMENT ; Kanayo Warns Cultists, Gays As His Son Resumes School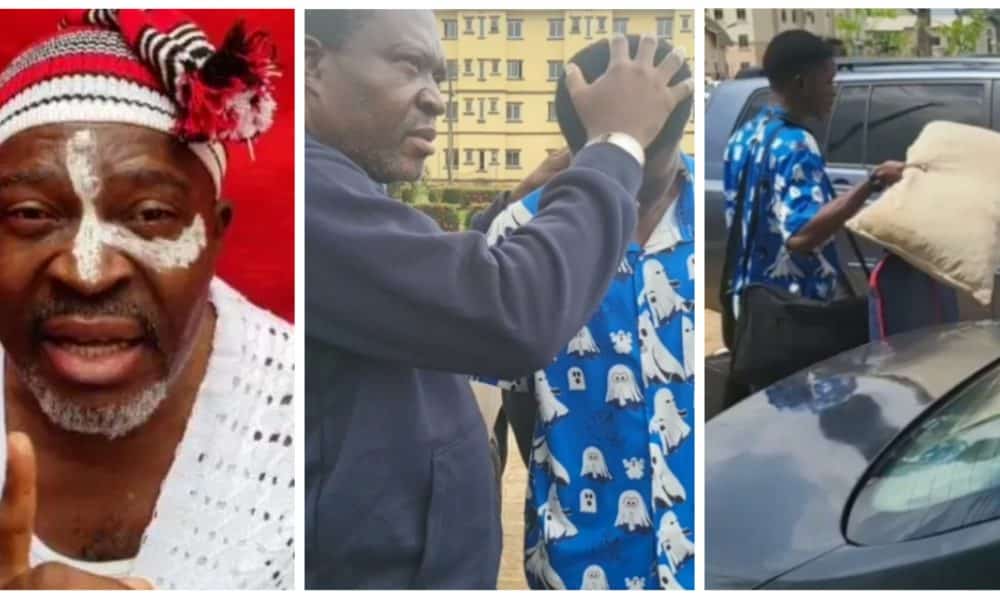 Mohammed O. Taoheed reports,
A vibrant actor of the Nollywood industry, Kanayo O. Kanayo, has given a serious warning to lecturers, cultists and gays as his son returns to school for a new academic session.
Track News Nigeria understands that the 60-year-old man took to his Instagram page to share a video of himself and his son.
As seen in the video, the popular thespian was captured laying his hands on his son's head as he prays for the peace of God to be with him.
Kanayo also prayed that Amadioha (gods) will strike anyone who tries to initiate his son to cultism or to being gay adding they would all experience sleepless nights.
According to him: "Onyeze Mbaise, today you are back to school and I ask the peace of the Lord to rest with you, as you return here may his peace continue to be upon you.
"Anyone, lecturer or student who tries to introduce you to a cult, may the peace of the lord depart from him. Anyone who tries to introduce you into being gay, may the peace of the Lord depart from him, may Amadioha strike him. May Jesus be your portion.
"I have brought you up well with good conduct. Anyone, lecturer or Student who introduces you to any unholy act, may AMADIOHA with the leave of Ogun not allow the person to SLEEP. Ya gaziere ONYEZE MBAISE."