Ex-DSS officer, 9 suspects in Abia bullion van robbery paraded by police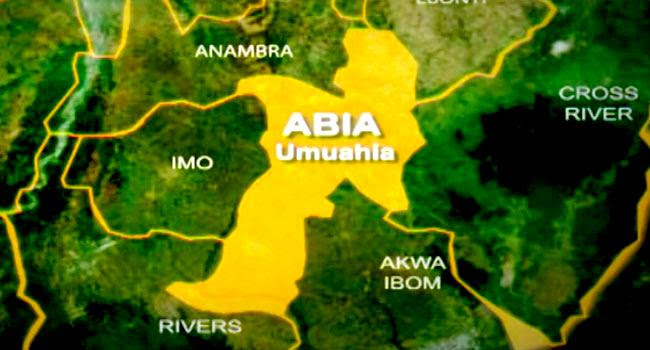 Ibekimi Oriamaja Reports
Prosper Israel, a DSS employee who had been fired, and nine other people suspected of robbing people were paraded Monday by the Abia State Police Command.
The accused allegedly belonged to a 14-person robbery group that ambushed a bullion van on July 26, 2022, close to Ntigha Junction on the Enugu-Port Harcourt road.
A new generation bank's cash officer was shot and killed during the robbery, and the suspects made off with an undisclosed amount of money that was being transported by the bullion van.
Three police officers accompanying the bullion truck received critical injuries, and one of the criminals was murdered by the security guards in a gunfight.
The arrest of the defendants, according to the state's commissioner of police, Janet Agbade, was the result of months of meticulous work and investigation.
The CP stated, "We meticulously examined their methods of operation and established a special intelligence technologically-led Investigative Squad, ITLIS, with a clear mandate to apprehend and seize the lethal armed robbery gang's firearms."
As a result, she continued, "the Investigation employed systematic operations, using speed and accuracy, and on various occasions, arrested the following callous armed robbery group."
The accused are Adesoji Adeniyi from Ondo State, Nnamdi Nwaosu, also known as "Prophet," Chinwendu Israel from Abia, and Prosper Israel (ex-DSS personnel), all from Abia, according to the police chief.
Others were Matthew Christmas, also from Delta, Nwachukwu Albert, also known as White (first amourer), Felix Ajaja from Ondo State, Moshood Opeyemi from Osun State, and Nwachukwu Albert, also from Delta State but a resident of Lagos.
Azubuike Amaefula, better known as Zubby, from Abia, and Monday Samuel (second amourer), a resident of Ondo State but originally from Delta, were also suspects.
One General Purpose Machine Rifle (GPMG), thirteen AK 47 riffles, one cut-to-size double barrel gun with five live ammunition, and 84 AK 47 magazines were among the exhibits retrieved from the suspects.
Other items were two dynamite bombs, a Mercedes mini vehicle meant to conceal guns, and N10, 184,000 in cash.
The suspects admitted, according to the CP, that they had watched the bullion vehicle for two months during questioning.
The CP urged with the general people to always provide information about possible criminals nearby as he stated that attempts were being made to track down three other gang members who were still at large.
She stated that following additional inquiries, the suspects would be charged.
Albert, the truck's driver, later explained in an interview that his responsibility was to maneuver the vehicle to the operation's objective area while concealing the weapons whenever necessary.
He claimed that at the time of his detention, a GPMG and five AK-47s were hidden inside the truck.
The suspect who claimed to have left the University of Ado Ekiti and was born in Aniocha North LGA begged for pardon.
The suspect claimed to be a dealer in denim clothing and that he participated in the heist to generate cash for growing his company.
"I've never killed somebody. My responsibility is to get the car to the action and deliver the weapons, he stated.
In a similar vein, the former DSS officer begged for pardon, claiming that this was his first involvement in a crime.
He claimed that after starting off as a government employee in the Abia State Government House, he was fired in 2007 for showing up late for a new assignment.
He claimed that his brother gave him a portion of the cash he received from the procedure.
My part in the scheme was that I was at home when my brother and his friends arrived with money, and they split it and gave some to me.
When I questioned him, he explained where they received the money. I wish I could ask for pardon for not correcting him. As a result, it is clear that I took part as I am unable to deny it. But I want society to forgive us because it wasn't our aim.