Fake Hospital Staff Abducts Baby In Popular Hospital.
Woman Poses As Worker, Abducts Newborn Twin At State Teaching Hospital
There was tension at the maternity complex of the Abubakar Tafawa Balewa University Teaching Hospital, Bauchi when one of newly born twins was reportedly missing.
In a chat with Daily Trust, the father of the newborn twins, Ibrahim Dallami Khalid said a woman had entered the ward where his wife and the twins were on Wednesday.
He said the woman posed as an official at the hospital and told his wife that one of the twins needed treatment at another ward in the hospital, adding that the impostor took the baby away and never returned.
Khalid said, "We suspected a woman disguised as an official entered the room during visiting hours and she greeted all the patients there. I saw the woman but I thought that my wife and her mother knew her.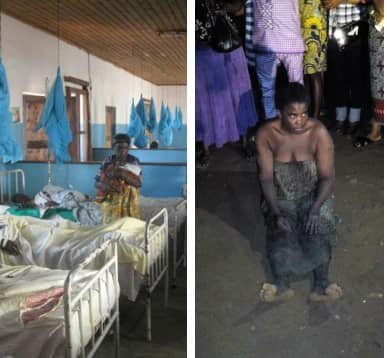 "Later when I left the hospital, my wife asked her mother to bring eggs for her. As she tried to get the eggs, the suspicious woman came again and asked my mother-in-law where she was heading to. She responded and went out.
"The woman used the opportunity to sit close to my wife, told her that one of the twins is not well and she wanted to take the baby to the Special Baby Care. My wife allowed her to take the baby. Since then, there is no information on the baby's whereabouts."
When our correspondent requested to chat with the mother, Ibrahim said she had been unconscious since the incident happened