Fani-Kayode advised Wike on the next steps to take against Atiku.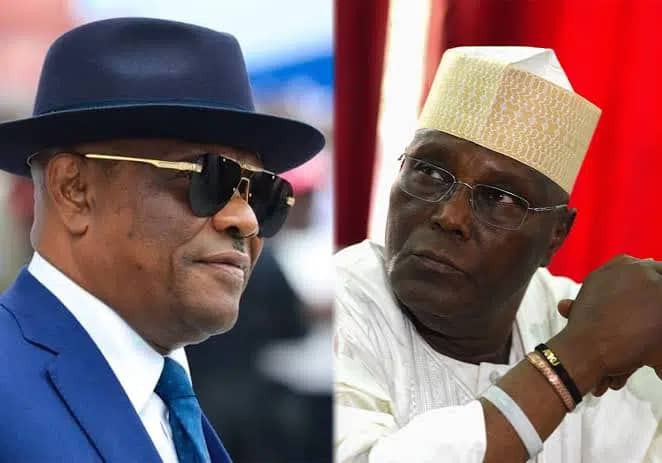 Ibekimi Oriamaja Reports
Former Aviation Minister and APC chieftain Femi Fani-Kayode has advised Rivers State Governor Nyesom Wike to leave the Peoples Democratic Party, PDP, because the party has no regard for southerners.
According to Track News, Fani- Kayode gave the advice in a Facebook post titled "A Word For The Wike Group" on Wednesday.
In a lengthy post, Fani-Kayode sympathized with Wike while urging him to join forces with the All Progressives Congress presidential candidate, Asiwaju Bola Tinubu.
He went on to say that he left the PDP because it is incapable of rewarding loyalty and keeping its word, and that the party begins and ends in the North.
He maintained that the party that does not believe in the importance of bridging the North and South through peace, love, and understanding, as well as ensuring fairness, justice, and equity for all.
He went on to say that the party is no longer the PDP of OBJ, UMYA, or GEJ, but has devolved into a pitiful shadow and shell of its former self.
He accused the party's leaders and members of insurgency, bloodshed, and mass murder in the North West and parts of the North Central, particularly Zamfara, Kaduna, Niger, Nasarawa, and Katsina.
He claimed that the party had humiliated its former President and flag bearer for the 2015 presidential election, President Goodluck Jonathan, over the last seven years and refused to even give him a seat or a role on their Presidential Campaign Council.
He advised the Wike group to come out of the shadows and support Asiwaju's presidential campaign, as well as get their supporters to vote for his candidacy, adding that if Atiku wins the election, he will go after them and destroy them.
He stated that the PDP is not only a threat to their own supporters, but also a very real and present danger to Nigeria.