Fed government purposefully underfunds universities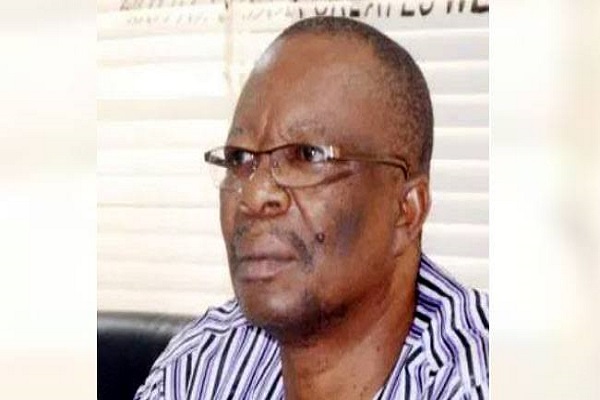 Ibekimi Oriamaja Reports
Dr. Hilary Owamah, a university lecturer, has charged that the Federal Government purposefully underfunds universities.
He referred to the strike as "regrettable" and charged parents with laziness for not pressing the Federal Government to end it.
Speaking during his 40th birthday celebration in Asaba, Dr. Owamah cautioned that the strike's effects will be "generational."
He pleaded with the political elite to prioritize merit over political expediency, emphasizing that Nigeria might progress if merit were given priority.
The university professor stated that despite placing first in an interview conducted by the school last year, he was turned down for the position of rector of Delta State Polytechnic, Ogwashi-Uku in Aniocha South.
Director of the Academic Planning Unit at Delta State University in Abraka is Dr. Owamah, an associate professor of civil and environmental engineering.
He claimed that the six-month ASUU strike was proof that the administration was not concerned about the wellbeing of the general populace.
The university professor endorsed ASUU's requests for proper funding, highlighting the fact that no country could thrive without high-quality education.
"The ASUU makes the fewest requests, including salary. The core of ASUU's demands is funding. This is to make sure that our laboratories are efficient and that teachers have a supportive environment to bring out the best in our students.
In order to "perpetually keep the poor masses ignorant," he claimed that the elite deliberately underfund education. He also pleaded with parents to not ignore the educational crisis.
He argued for legislation that would forbid wealthy people from sending their kids to study overseas, pointing out that doing so would revitalize the educational system.
He argued for the creation of a loan program to assist poor university students, noting that he had to take out loans from a moneylender at exorbitant interest rates as a student to finish his study.
In his own words, "At 26, I was unable to pay the tuition for my Master's program, so I had to borrow money from a moneylender to complete the program. The lender claimed that I was too young and lacked any kind of security. He advised me to bring my parents, but I was left without them because my father and mother long ago got divorced. The astronomical prices were too much for my mother, a struggling teacher. I asked my wife—who was at the time my girlfriend—for help getting the loan. I took out a loan of N150,000, which increased to N900,000. Therefore, I implore all levels of government to start offering student loans to the general public so that they can pursue higher education.
Owamah, a former professor at Landmark University, claimed to have met Bishop Oyedepo twice in trance encounters when Oyedepo made a prophecy that Owamah would work for him.
Owamah said that after receiving his master's degree from the University of Port Harcourt in 2012, he was mysteriously hired as a senior instructor in the engineering department at Landmark University, which was owned by the Living Faith Church, up until he accepted a position there.
Owamah challenged Nigerian youths to follow in his footsteps and strive for perfection, emphasizing that the only way to ensure success is through hard effort.