Gov. Okowa's Administration: Deltans in abject Poverty, seek Productive Economic Policies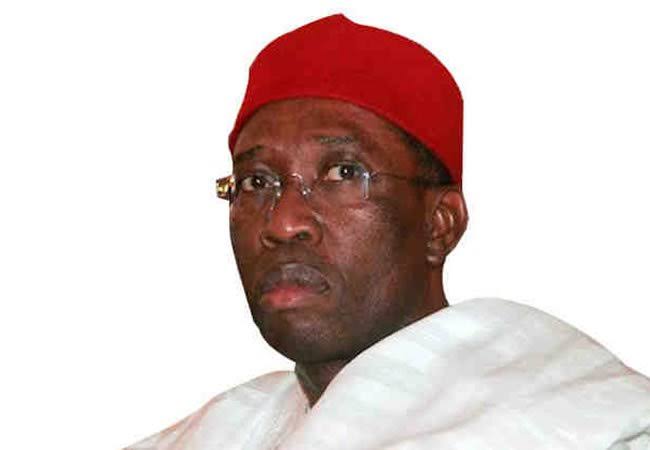 Ezekiel Kagbala Writes Gov. Okowa
Delta Governor, Senator (Dr) Ifeanyi Okowa's administration has always claimed that alleviating the suffering of the less-privileged in the state has been it's priority taking cognisance of the need for direct economic policies and other laudable programmes.
However, some stakeholders have called on the governor to take a critical look at the socio-economic condition of the state and ensure a veritable means for economic revolution.
A record of daily activities amongst Deltans or the 'common man' in Delta State paints the picture of anguish, despair, and disappointment with
uncountable Deltans especially those in coastal communities not finding life easy, as they struggle to survive with small scale traders not making sales as they used to as things has become messier for them.
Our Dear Governor's promise of handing over an economically vibrant Delta State in 2023 is not unnoticeable as you created avenue to empower Deltans by putting food on their tables, because you feel it is truly very necessary as in today's Nigeria.
Commendably, Okowa's appointees have food on their tables, contractors to the state government have food on their tables, friends and relatives of those in government have food on their tables, the politicians have food on their tables, and they could sit at luxury homes with inflow of cash within their circle and you expect them not to sing Okowa's praise to the highest heaven and do all sorts of political mobilizations.
The question is; what has our dear Governor done to ensure that he delivers governance that goes beyond putting food on the People's table? We tasked and urged our dear Governor to think in the direction of reviving the moribund industries within the shortest period as a lasting legacy for Deltans
Our advice to our dear government is to think beyond throwing some money into Job creation office to carry out a stage-managed show in the name of skill acquisition or empowerment program that only serves as a means of getting something out of the system and unnecessary media hypes by wasting the state's money on a TV program; 'Smart Delta' even though Delta is not smart with Economic Development.
We urged our government to think of establishing production factories that could employ up to two thousand men and women in each region of the state. We plead and asked the state government to stop wasting money on impotent, unproductive, and near moribund ministries and agencies of the State. Ministries that should have a direct impact on the state's economy with no positive results.
The individualistic approach to Job creation and empowerment has only ended up in poverty management because it is not a system that could run further when Dr. Okowa leaves office in 2023.
Recall in 2018, Governor Okowa promised that the state government would intensify its investment drive to restore the glory of Warri as the commercial nerve center of the nation.
Our Dear Governor, Deltans need to experience your positive impact as 2023 draws closer,imprint a lasting legacy in the hearts of Deltans that will linger on and the people will continuously sing your praise like that of Governor Nyesom Wike of Rivers State.
This is our cry and our plea as Deltans .