Heavy gunfire breaks out in the Delta neighborhood due to a boundary dispute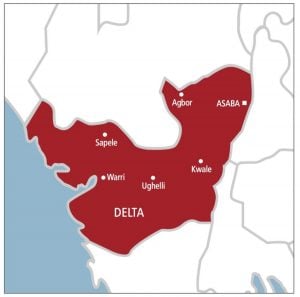 Ibekimi Oriamaja Reports
On Friday morning, residents of the Aladja community in Delta State's Udu Local Government Area reported hearing sporadic gunfire coming from the nearby Ogbe-Ijoh community in Warri South-West Local Government.
This occurred as the State Boundary delineation committee's seven-day deadline to repair structures that were purportedly demolished in the area expired, according to Track News.
Comrade Ighotegwolor Bezi, a native of the Aladja community, alerted our correspondent in Warri over the phone.
No one has been hurt or killed just now, but the area is tense, the man stated.
Before things get out of hand, we are requesting assistance from the appropriate security agencies, especially the Delta State Government, for the residents of the Aladja community.
However, he issued a warning that the Aladja people would not disarm and let the assailants go unpunished.
It will be noted that the members of the Ogbe-Ijoh Warri Kingdom Interest Defensive Forum claimed that the procedure of drawing boundary demarcation lines had resulted in the illegal destruction of their buildings.