Ifeanyi Odii is named as the Ebonyi PDP governorship candidate by the Supreme Court.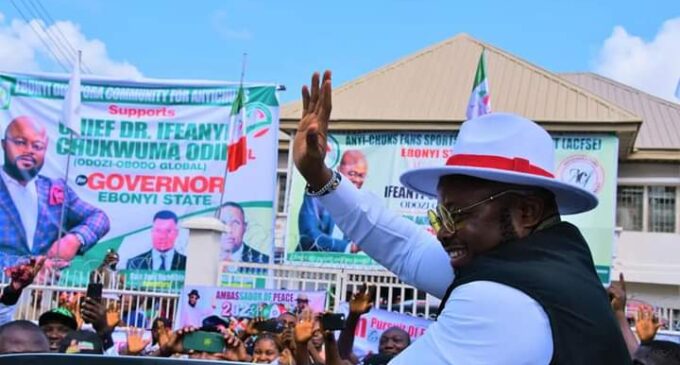 Ibekimi Oriamaja Reports
Ifeanyi Odii has been named as the Peoples Democratic Party's (PDP) candidate for governor of Ebonyi State in 2023 by the Supreme Court.
The top court ruled that Odii, not Senator Joseph Ogba, is the legitimate governorship candidate of the opposition party in a lead decision by a five-member panel led by Justice Amina Augie.
The judge determined that the senator who represents the Ebonyi Central Senatorial District did not have the proper authorization to initiate an appeal with the court.
Additionally, it reinstated the Federal High Court's decision from June 7, 2022, which the Court of Appeal had overturned in its ruling on July 19.
Due to the incompetence of the appeal notice filed on June 17, 2022, the court determined that the Court of Appeal lacked jurisdiction to hear the appeal filed by Ogba.
It claimed that Ogba did not first request court permission to appeal as an interested party.
The Supreme Court additionally ruled that the Court of Appeal lacked the necessary jurisdiction due to the inadequacy of Ogba's notice of appeal.
As a result, it was decided that all procedures were null, including the order made in the July 19 judgment that overturned the Federal High Court's decision from June 7 that had approved Odii's candidacy.
Additionally, the Ogba cross-appeal was dismissed by the supreme court.