Imo: Security operatives raided, burnt shops at Eke-Ututu Market to stop banditry – Gov Uzodinma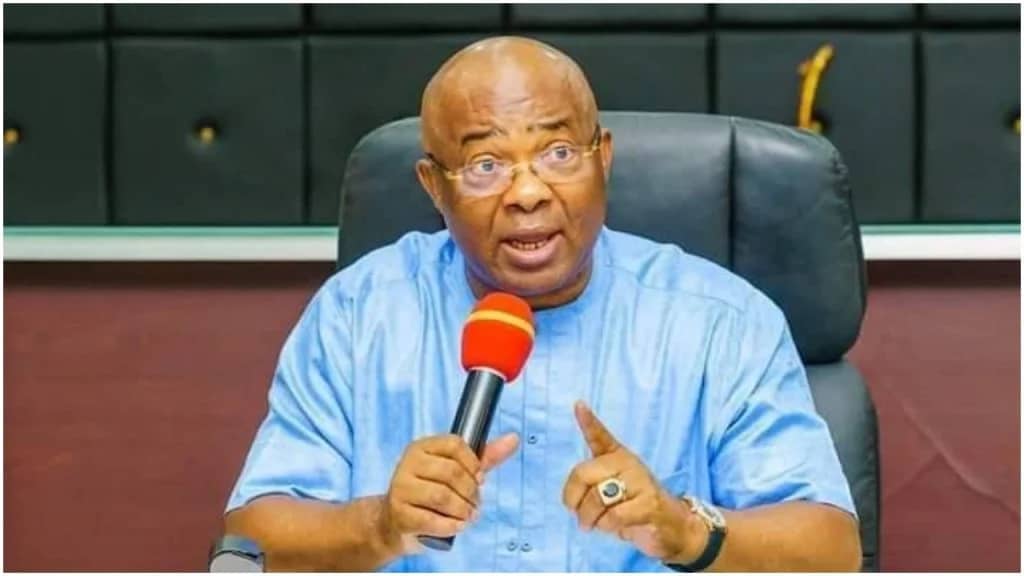 By Adeleye Kunle
Governor Hope Uzodinma of Imo State has given a reason for Saturday's security raid at Eke-Ututu Market in Orsu Local Government Area.
Security operatives had raided and burnt some shops in the market after materials for Improvised Explosive Devices (IEDs) were allegedly uncovered in the place.
Speaking on the development at the Government House in Owerri, on Wednesday, Uzodinma told newsmen that bandits operating in the area use the IEDs to fight security operatives.
According to him, a Major in the Nigerian Army on duty around Orsu Awo-Idemili died last month from an explosion from the device.
He said, "Last Saturday, a joint security force, which arrested a bandit, took him after his confession to guide them to where they operate from and manufacture the explosives.
"It turned out to be Eke-Ututu Market.
"They discovered four shops where fertilisers, ammonium sulphate and electrical gadgets used in manufacturing explosives were packed."
Uzodinma said the Captain, who led the operation, together with another officer, was currently lying critical at the Federal Medical Centre, Owerri.
The governor further said that the soldiers recovered all the weapons and fertilisers used by the bandits to manufacture IEDs.
He said, "In the process, they burnt down shops and this is consistent with our policy.
"However, they were so tactful that no innocent life was lost.
"They were able to destroy all the shops where the items were stored