Insecurity and Vandalism Cause a 51% GDP Reduction in the Railways and Pipelines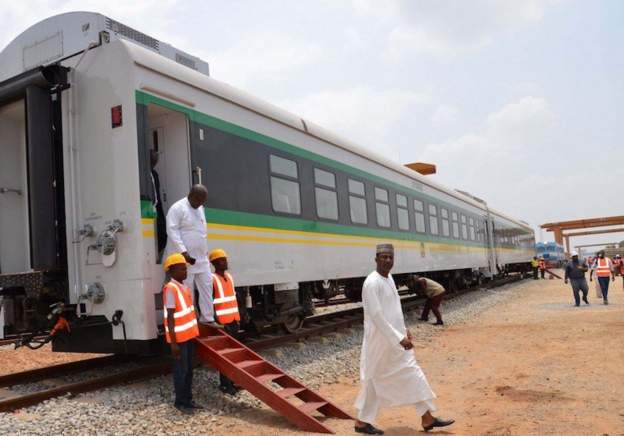 Ibekimi Oriamaja Reports
The contribution of the pipeline and rail transportation sector to the national gross product has decreased by 51.01 percent (GDP).
According to Track News, this was disclosed by the National Bureau of Statistics (NBS) in the most recent GDP figures for the second quarter of 2022.
According to the NBS, the sector's nominal GDP output fell from N87.06 million in the first quarter of 2022 to N42.65 million in the following quarter.
The Bureau claims that this reduction happened because vandalism and insecurity are still problems in the subsector.
The Nigeria Railway Corporation discontinued the Lagos-Kano and Ajaokuta train services in August of this year out of concern for terrorist threats.
This came after the train between Abuja and Kaduna was bombed and passengers were abducted in March.
The Port Harcourt-Maiduguri Eastern rail line has been put on hold due to security concerns and damage of railroad property, according to Mu'azu Sambo, the minister of transportation.
According to Sambo, the contractor in charge of the project's repair and reconstruction, China Civil Engineering and Construction Company, had reported attacks on its employees along the Abia State axis.
In a similar vein, the Petroleum and Natural Gas Senior Staff Association of Nigeria had earlier in March expressed concern about the significant losses experienced by oil and gas operators as a result of theft and vandalism.
Festus Osifo, the president of PENGASSAN, claimed that between October 2021 and February 2022, operators vandalized more than 90% of the crude oil they poured into the Trans National Pipeline.
According to Osifo, the issue caused by vandalism is that businesses are obliged to curtail operations when the assets or export pipes are damaged since they are unable to export their output, which results in production losses.
He claims that each operator in the industry suffers a monthly output loss of 10 days on average as a result of vandalism.