IsDB, there is no plan to Islamize Nigeria.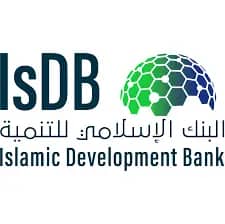 Ibekimi Oriamaja Reports
The Islamic Development Bank, IsDB, has stated that it has no plans to Islamize Nigeria, according to Dr. Thamer Baazeem, Director of Marketing and Communication.
Baazeem noted yesterday that the IsDB, like any other development financing agency, was primarily concerned with the socioeconomic development of people in member countries.
"Sometimes, because our name is Islamic Development Bank, some people think we execute initiatives to Islamize the places we operate, especially here in Nigeria, and we have heard that a lot," he said. I can guarantee you that this is not on our plan.
"We are a socioeconomic development organization or agency." Depending on the needs of the country, our programs may take place in a Christian-dominated community.
"If the national development plan indicates that there is a need here and the project goes well, the project will be completed there, regardless of religion or ethnicity in that portion of the country."
"Even in non-member countries, we aid Muslim communities in non-member countries through projects such as schools and hospitals."
"These facilities are open to everyone, and we assist them in becoming better citizens of their countries, because when people have higher economic status, they begin to contribute to the growth of their country, whether they are Muslims or not.
"We need the media to help us combat this view because it would be very beneficial to the success of our projects in Nigeria and other countries."
He praised Nigeria for its role as a leader among African region member countries and the bank as a whole, which led to the establishment of the African regional center in Abuja.
"Our choice to open the Region Hub Office in Nigeria demonstrates how important Nigeria is to us, as well as demonstrating to the people the impact of our programs."
"In Nigeria, we have a $1.8 billion portfolio with a variety of projects." These projects are in several sectors to boost the socioeconomic level of Nigerians," he remarked.
He also praised Nigeria for its quick response in contributing to the Special Fund for Afghanistan following the Taliban takeover of that country's government last year, which precipitated the crisis there, noting that Nigeria was the first country to contribute to that fund, along with Saudi Arabia.
Mr. Assane Ba, Mustapha, Senior Regional Communications Specialist, stated in his remarks that the IsDB typically runs four-year programs with member nations, adding that such programs are chosen by the priority and needs of each country.
Mr. Soni Daniel, who met the group on behalf of the Editor-in-Chief/General Manager, Mr. Gbenga Adefaye, expressed the organization's willingness to work with the bank to better Nigerians' socioeconomic situation.