Keyamo and Bamigbetan explain why Tinubu avoids live interviews.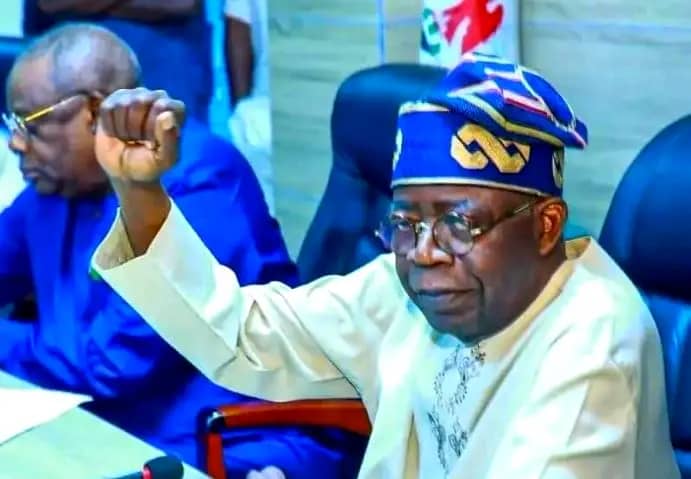 Ibekimi Oriamaja Reports
Festus Keyamo, the chief spokesman for the Asiwaju Bola Ahmed Tinubu Presidential Campaign Council of the All Progressives Congress, APC, has scoffed at a report that claimed Tinubu was refusing to participate in live television interviews like his main rivals because he was "contesting for Nigerian President, not Media President."
Following the publication of the news, social media was flooded with comments claiming that the APC presidential candidate was avoiding live interviews due to illness and incapacitation.
Campaigns have not yet begun, Keyamo said, dismissing the report as fake news and adding that Tinubu was not hesitant to participate in live interviews. He will speak to the nation on numerous occasions.
When asked the similar issue, Mr. Kehinde Bamigbetan, the campaign council's deputy director of public affairs, responded that a live interview was the opponents of Tinubu's and that Tinubu could not be coerced into using the approach.
Tinubu is currently holding discussions, according to Bamigbetan, who yesterday spoke with reporters at the Lagos corporate headquarters of Nigeria's most widely read newspaper with Dr. Mohammed Bulama (director of multimedia for the campaign council). He is around the nation, paying visits to important Nigerians and speaking with them. He paid Senator Orji Uzor Kalu, a former governor of Abia State, and his adored mother a visit yesterday (Sunday) in Abuja. He is consulting, consulting, and consulting — not making noise.
Regarding the APC's Tinubu/Kashim Shettima Muslim/Muslim presidential ticket, Bamigbetan claimed that the party made the choice for the benefit of the nation.
He believes that the Tinubu/Shettima ticket is the best that the nation can currently get.
"As governor of Lagos and Borno states, respectively, the two men dealt with tremendous problems and both used their talents to develop their states. They transformed crises into victories and their states into functional ones. They transform, they are. If elected, they will revolutionize Nigeria. The ideal ticket is this one. Their performances in Lagos and Borno are being used as leverage, he claimed.
The achievements of the President Muhammadu Buhari Administration in the areas of economic management and infrastructure development would be carried over by the Tinubu Administration, according to Bamigbetan and Bulama. They added: "What the current government has done has not been very well communicated. The rapid reaction mechanism will come into effect on May 29, 2023.
The 2023 election is ours to lose, they claimed, because "70% of APC votes had always come from the North." Northern leaders and voters want people they know, not necessarily Muslims. They have the guy we gave them, and they have pledged to give Tinubu the votes.