Kogi won't defy the Supreme Court over its communal dispute with Enugu, the government claims.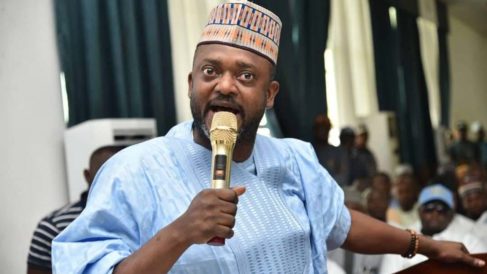 Ibekimi Oriamaja Reports
The Kogi State government has stated that it will not appeal the Supreme Court's ruling over the contested Ette village.
Both the Olamaboro Council of Kogi State and the Igbo-Eze North Council of Enugu State claim ownership of the neighborhood.
Edward Onoja, the deputy governor of Kogi, spoke during a joint meeting of the Enugu-Kogi interstate boundary officials in Abuja.
He claimed that the goal of the court's decision was a peaceful resolution. He asserted that "the court would have made clear its desire for a demarcation if it had wanted one. However, it was more focused on a peaceful resolution. We are unable to obstruct that choice from where we are standing.
"In my opinion, the amicability of the settlement is a simple basic subject, which may still be done within the meeting's boundaries and in accordance with the 1999 Constitution, without recourse to dead inapplicable colonial boundary Orders-in-Council and legal notices," the speaker said.
Analysis of the delineation, in Onoja's opinion, clearly shows that the Ette hamlet is three full miles from the Enugu border.
He continued by saying that the "Supreme Court merely required the Enugu state administration to produce one single instrument that demonstrates Ette is within its border, and it never did" throughout the trial at the highest court.
He continued by saying that the Yahaya Bello-led administration wants a peaceful resolution that is consistent with the court's rulings and with the aspirations of his people, who are from the Ette community.
Mrs. Cecila Ezeilo, the deputy governor of Enugu, described the states as two sisters coexisting together.
She emphasized the value of such tranquil living by saying, "Governments that are spared disturbances, distractions, and devastation of life and property that accompanies border battles have much to thank God for."
Adamu Adaji, the director general of the boundary commission, praised the two states for their harmony on his behalf.
The Justice Mamman Nasir Boundary Adjustment Commission of 1976 and subsequent Federal Government judgment, he said, were the results of the disagreement previously attracting the attention of the Federal Government.
According to research, the area of the line that is most controversial is "around the Ette community," which is claimed by both the Igbo-Eze North and Olamaboro governments.