Kwara Assembly takes tough action against the indiscriminate discharge of trash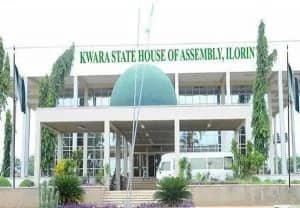 Ibekimi Oriamaja Reports
The Kwara State House of Assembly has demanded severe penalties for anybody who indiscriminately throw trash in drains.
This was a section of the resolution that was approved in response to a motion made by the Adetiba Olarewaju Raphael (Oke-Ero) constituency.
In accordance with current environmental legislation, the House encouraged Governor Abdulrahman Abdulrazaq to instruct the State Ministry of Environment to be aware of its duties to detain and prosecute members of the public who engage in the act of careless dumping of trash in the drainage system.
The House encouraged the governor to instruct the Ministry of Environment to consistently educate the public about the risks of careless trash dumping in the drainage system and to bring order back to the community.
The lawmakers also requested that environmental officials be given the equipment they need to perform their jobs well in society.
Hon. presenting the motion Adetiba-Olanrewaju acknowledged the long-standing "bad" behavior of people throwing trash into drainage systems without regard for where it goes.
He voiced concern about the fact that dumping trash into drainage systems was one of the main causes of the frequent floods in several communities, which had resulted in many fatalities and caused millions of Naira in property losses for other victims.