LG Autonomy: NULGE urges other governors to follow Oyetola's example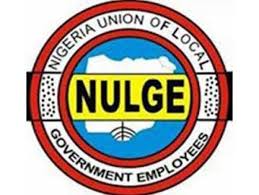 Ibekimi Oriamaja Reports
The Speaker of the Osun State House of Assembly and Governor Gboyega Oyetola have received praise from the Osun State Chapter of the Nigerian Union of Local Government Employees (NULGE) for enacting the Local Government Autonomy Bill.
According to the union, a functional and responsive local government system would be able to address Nigeria's hydra-headed problems with kidnapping, killings, unemployment, starvation, insurgency, and drug misuse that are committed by some youths.
At the executive meeting held yesterday at the Olowogboyega NULGE Secretariat, Oke Ijetu, Ilesa Garage, Osogbo, these were disclosed by the NULGE President, Dr. Ogungbangbe Nathaniel Kehinde.
Kehinde made the argument that local governments are seen as growth hubs throughout the world, lamenting the fact that state governors destroyed the springboards out of self-interest and the desire for personal gratification.
He applauded Oyetola and the Osun State House of Assembly for enacting the Local Government Autonomy Bill after hearing the cries and groans of the state's residents.
But he cautioned other state governors who haven't yet signed the measure to do so for the benefit of the general public.
Only 10 of Nigeria's 36 states have passed the Local Government Autonomy Bill into law, he claimed. Abia, Kogi, Katsina, Ogun, Delta, Akwa-Ibom, Edo, Anambra, Osun, and Enugu are among these states.
Thank you in particular to the Governor of Osun State, Mr. Gboyega Isiaka Oyetola, the Speaker of the Osun State House of Assembly, Rt. Thank you to Hon. Timothy Owoeye and all the Osun State House of Assembly members for listening to the cries and cries of the people.
The sec-in-session, however, criticized the state governments of Lagos and Ekiti for opposing local government autonomy, claiming that doing so would be against development.
We are also taking advantage of this opportunity to urge House of Assembly members and other state governments that have not yet passed this legislation to do so in the interest of the general public. By doing so, the level of rural poverty and unemployment will be reduced, the issue of insecurity can be addressed at the grassroots level, and the incomes of rural residents can be raised.
"The NULGE opposes any political party that opposes the sovereignty of local governments. Because you refused to sign this bill into law, we will use it as a reason to remove them from office.
"NULGE will conduct political campaigning against any political party or anybody running for any office. NULGE will be detrimental to you. We'll make sure that the majority doesn't choose you. It is quite obvious that states that oppose local government authority are hostile to the general welfare.