N2.475bn Scandal: 'Oluomo ignored my warnings' – Ogun ex-Deputy Speaker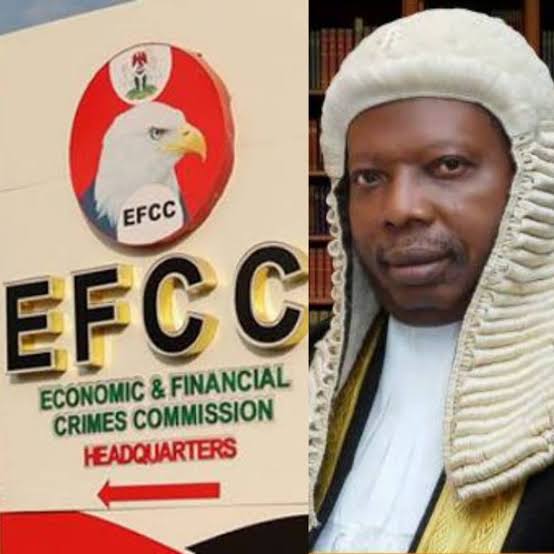 Agency Report
Former Deputy Speaker of the Ogun State House of Assembly, Hon. Dare Kadiri, said the embattled current Speaker, Olakunle Oluomo, ignored his several warnings before the Economic and Financial Crimes Commission (EFCC) arrested and arraigned him for alleged stealing and fraud.
Kadiri, representing Ijebu North II State Constituency, made the revelation while reacting to a statement personally signed by the Speaker, accusing him of being behind his present travails.
Recall that the anti-graft agency had, on September 6, 2022 arraigned Oluomo at a Federal High Court sitting in Lagos on 11-count charge bordering on N2.475billion money laundering and forgery.
The court, presided over by Justice Daniel Osiagor, later granted bail to the Speaker alongside the Clerk of the House, Taiwo Adeyemo and the Assembly's Director of Finance, Samuel Oladayo, who were arraigned as co-defendants on the same charge.
Don't be left stranded by the next Facebook outage. Click image to subscribe!
On arrival at the Assembly complex last Friday after perfecting his bail condition, the Speaker maintained that he was innocent, as he was not the Accounting Officer of the House.
However, his erstwhile Deputy, Kadiri, at the weekend, alleged that the Speaker failed to heed his several genuine warnings.
He said, "I and Rt. Hon. Olakunle Oluomo have come a long way together. We came into the 9th Assembly as ranking members, having been among the few lawmakers that returned from the previous Assembly. There is no gainsaying that I played active role in his emergence as Speaker, believing he would provide effective, accountable and transparent leadership. But, unfortunately, he derailed.
"When I realised his compromised direction, I tried my best to caution him. Rather than heed my several genuine warnings, he desperately orchestrated my removal without recourse to due process."
On the EFCC trial, Kadiri urged the Speaker to desist from blaming him needlessly and rather, seek forgiveness from God.
He said, "Truth is like flame, no matter how hard you cover it, it will always come out. It might not be immediate, but it will definitely come out.
"Those who breached the law with impunity must understand that they can only run, they can't hide. The anti-graft agency has already established a prima facie case, hence the present prosecution. Rantings cannot change this.
"Many people have said if they were Mr Speaker, they would cover their faces in shame and go.on self-exile instead of simulating innocence all over the place. I couldn't agree more.
"At this point, I advise Mr Speaker to seek forgiveness from God and be honest with himself. Pretensions and perjury can no longer help."
The former Deputy Speaker expressed the hope that the court case would be given a speedy hearing and timely disposed off, noting that a lot of Nigerians are eagerly waiting for its outcome.