Obi's platform will be made public – Utomi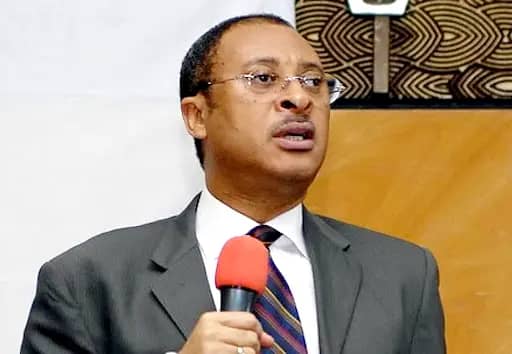 Ibekimi Oriamaja Reports
Peter Obi's manifesto for the 2023 elections is ready and will be released prior to the start of the campaign next week, according to LABOUR Party leader Prof. Pat Utomi, who made the announcement yesterday.
According to Utomi, a manifesto would be revealed prior to the commencement of the campaign. Although we have it, we have chosen to keep it a secret until the campaigns begin.
Utomi said those who held this opinion were uninformed in response to a query about opposing parties' claims that the Labour Party had no organization.
He asserted that LP genuinely had a superstructure that was far larger than the combined size of APC and PDP.
In terms of Nigerian terminology, "those who know what structure implies know that LP has better structure than PDP and APC." With 10 million registered members, the NLC will be transformed into a superstructure by uniting all of its energy into one structure.
"We have a large tent that includes a number of social groups and political parties, including the labor party. Many of these political movements have 6 million members spread over the entire country of Nigeria, like the Congress of Professionals, a fantastic Nigerian endeavor.
We have seven super structures that are much larger than ether APC and PDP from these groups. Additionally, we have structures based on our religious beliefs and movements. We have a structure with the political party and many political movements.
There are specialized apps and portals from which specific assignments are sent out, their performance is measured, and they receive feedback. We also have a secretariat directorate that contacts all support groups. It's intended to bring people together and make them productive," Utomi remarked.
He stated that the party would "create an enabling climate" in order to mobilize its support groups. We're planning to form a committee to oversee the fundraising and campaigning procedures by the end of next week. mobile applications, portals where performance will be evaluated, and feedback gathering devices.
"There is an organization in the US that will train several support groups; we will establish a unique group to educate individuals about fund raising and the campaign procedure from us.
"You send us what you typically do, and then we look at what everyone else wants to do and how to build a large tent for Peter Obi's Campaign Organization."
Donor organizations will raise money for the support organizations and certain Nigerians who want to contribute to the effort.