Ogbe-Ijoh cautions the government to stop enforcing boundary lines.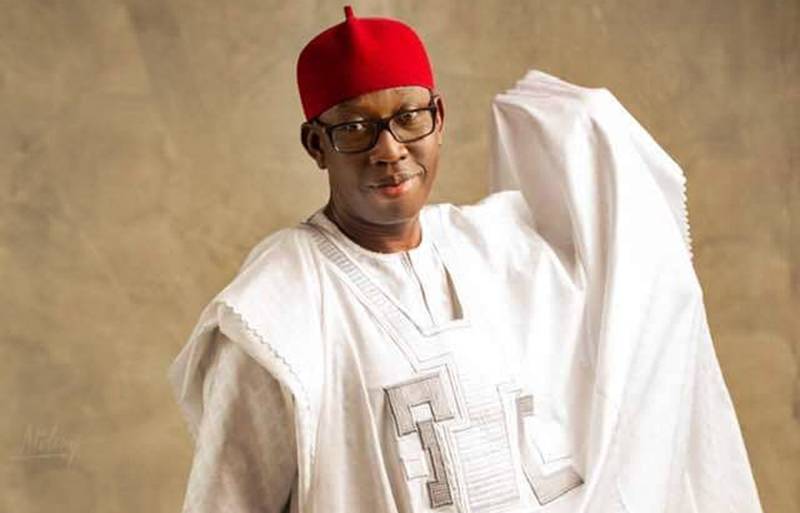 Ibekimi Oriamaja Reports
The OGBE-IJOH community in Delta State's Warri South West Local Government Area has cautioned the state government to renounce their claimed concession of a section of the community as a border with the Aladja community in the state's Udu LGA.
The decision was deemed inappropriate by the community in a letter from Denbo-Denbo Oweikpodor, Chiefs Samson Oyimi, Lucky Oromoni, Gordon Donye, Afedolor Isaiah, and Roland Takembo to Governor Ifeanyi Okowa under the auspices of Ogbe-Ijoh Leaders of Thought.
The letter, which Vanguard obtained yesterday, stated that the community was not opposed to the crisis between the two communities being resolved, but added that any action taken by the government should involve the community and should be in line with a government committee's recommendation for doing so.
The forced sharing of Ogbe-Ijoh land as a boundary between the Aladja community in the Udu council area and the Ogbe-Ijoh community in the Warri South West LGA is causing a significant amount of tension, which is why we feel compelled to write this open letter to you.
"Your Excellency will recall that the Ogbe-Ijoh and Aladja Boundary Committee, which includes members from the two communities and the government, made a boundary recommendation that the government accepted."
The community said a recent alleged demarcation of the area done resulted in destruction of some houses and several valuables running into huge sums, stressing that the state government should immediately halt the exercise.
"However, to the surprise of the Ogbe-Ijoh people, the Chairman of Warri South West council, Mr. Taiye Tuoyo and his Udu LGA counterpart, Mr. Jite Brown, who is from Aladja community came together and decided to forcefully demarcate the boundary between the two communities contrary to the recommendation of the government committee and without the involvement of the Ogbe-Ijoh people.
"The Jite Brown and Taiye Tuoyo-led demarcation Committee, which was established and in charge of the coercive delineation from September 5 to September 9, 2022, destroyed 11 homes in Ogbe-Ijoh as well as construction supplies worth millions of naira. When irate youths rallied to the site of the demarcation to stop further encroachment and destruction on Ogbe-Ijoh land, the Ogbe-Ijoh people were only made aware of the magnitude of the committee's destruction of property in Ogbe-Ijoh.
"As a result, we demand that the following action be taken immediately: an end to the ongoing coercive demarcation of the boundary between the settlements of Ogbe-Ijoh and Aladja.
That all of the homes destroyed in Ogbe-Ijoh by the Jite and Taiye-led Committee should be rebuilt, and those whose construction materials were destroyed should be replaced, by the Delta State government be compensated.