Oil Production: PENGASSAN Bemoans Evacuation Constraint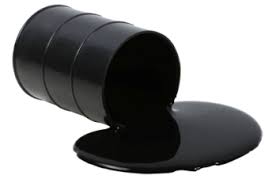 Mohammed O. Taoheed reports,
The Petroleum and Natural Gas Senior Staff Association of Nigeria (PENGASSAN) have declared that oil companies have been coerced to stop production due to evacuation problem and the running out of storage capacity resulting from oil theft and pipeline destruction.
This follows at a time the country was in dire need of growing its oil production in order to benefit from the current high crude oil price hovering around $100 per barrel as well as to boost the nation's foreign exchange earnings and the economy.
The Chairman of PENGASSAN, Lagos Zone, which is made up of the six South-west states and Kwara State, Mr. Eyam Abeng, said that "production can no longer continue because tanks are filled to the brim."
Indicating that oil thieves and vandals might soon migrate from their Niger Delta base to Lagos State, Abeng blamed government's failure to punish identified perpetrators of oil theft and pipeline vandals through consequence management and enforcement of intelligence reports for the persistent of the criminal activity.
PENGASSAN is currently observing its nationwide rally against oil theft and pipeline vandalisation, which it started last week, to prevail on government at all levels and other relevant stakeholders to urgently address the menace.