Okotie explains why minor parties are unable to win the presidency.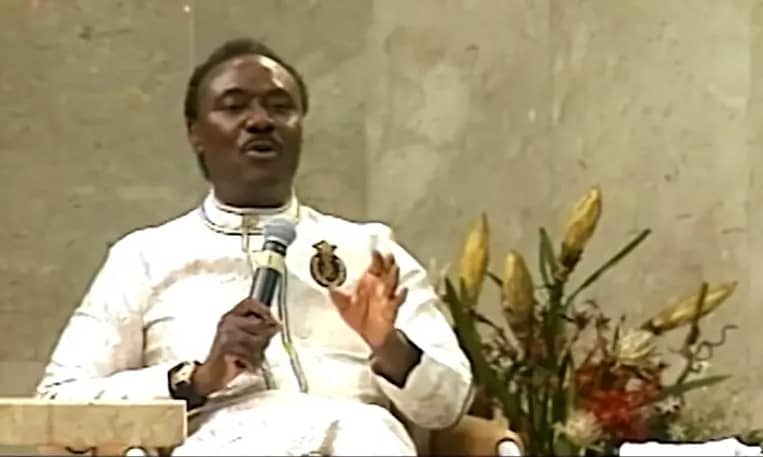 Ibekimi Oriamaja Reports
Rev. Chris Okotie, a supporter of restructuring, has provided explanations for why minor parties in Nigeria's presidential election cannot prevail.
The Reverend stated that unless Nigeria is reorganized to make our political participation inclusive, fringe parties will not be able to win the crucial presidential election, even if they have the finest candidate, in an interview with the BBC Pidgin English program in Lagos last weekend.
He was responding to a query about Peter Obi of the Labour Party, who is seen as the third power behind the APC and the PDP, and his prospects of winning.
Since the nation's return to democracy in 1999, only the larger parties have held the majority, according to Okotie, demonstrating their undeniable strength.
Only the PDP and the APC has the network and national support necessary to win the presidency. No tiny gathering has this capability.
"The major parties would continue to maintain control unless the political system is changed to move the emphasis away from parties to the people," Okotie added.
After campaigning for president on the Justice Party and the NDP, Okotie explained that he founded FRESH as a purposeful move to further his program for a paradigm shift.
In a presidential election, he claimed he was aware that he would never be able to unseat the two major parties.
He gave the following justification for not joining the APC or PDP: "If I joined any of these parties, I would become a part of the issue. The majority of the powerful men attend these events because all they care about is gaining personal power. When asked if he has ever thought about leaving Nigeria due to the complicated issues the country is dealing with, Okotie responded that he won't. "I don't want the land that God gave me to be taken from me by anyone.
He ruled out the possibility of quitting up and stated that he would continue to support restructuring and its interim government component. I have already achieved success in my vocation. I don't have to flee. People will eventually rely on what I have said during this reform campaign, Okoie said.
He also expressed sorrow on the passing of Queen Elizabeth II, noting that right now, his prayers are with the British people and everyone else in the world.