Osun PDP slams call for Ayu's resignation as shameful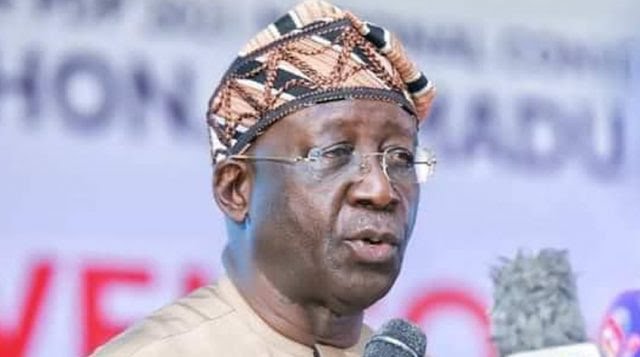 Ibekimi Oriamaja Reports
The PDP leadership in Osun State has distanced itself from the governor of Oyo State's request for Dr. Iyorchia Ayu to step down as the party's national chairman, saying that we disagree with the governor's remarks.
The party noted that there was no meeting where the South-West agreed to call for the removal of Ayu and noted that "the call is not a mainstream position of the party in the region" in a statement released in Osogbo late Thursday. The statement was signed by the State Caretaker Chairman of the party, Dr. Akindele Adekunle.
The party's presidential candidate, Atiku Abubakar, and Makinde met with South-West stakeholders on Wednesday, according to The Track News, in Ibadan, called for the resignation of Ayu, saying it was necessary if the party must move forward.
"The leadership of the PDP in Osun State desires to affirm that we are not a part of any uprising against the national leadership of the PDP," the statement's opening line said. We continue to follow and uphold the PDP Constitution, which outlines the procedures for electing and removing the leadership. We see no basis for any anti-democratic movement to torpedo the party's ship at this extremely crucial time of national campaigns and pre-election preparation as a party with a democratic tradition.
"Dr. Ayu, who was officially elected at a legitimately organized National Convention with a four-year term, also has the support of the National Executive Committee of the party, which is the highest decision-making body of the organization. Our party's chairman is a moral figure with unmatched honesty. We consequently disagree with any move to undermine the office of the National Chairman."
However, in response to Makinde's request at the Ibadan meeting, Atiku asserted that Ayu's resignation was possible as long as it adhered to the party's constitution.
The PDP branch in Osun applauded Atiku for his stance, saying, "We applaud the presidential candidate of the PDP, Alhaji Atiku Abubakar, for his constancy and dedication to respecting the party's constitution. All were comforted by his statement, which backed the party constitution, that the PDP is a party of law and due process.
"We also use this platform to apologize to PDP National Working Committee members and other leaders for any embarrassment the resignation call may have brought on them on behalf of our throngs of members. Party supporters gathered for the somber occasion to host our national leaders and show that we are ready for the challenge ahead. There was no room for partisan rhetoric there.
"We reassert our resolve to accept anything that is constitutional, unifying, and beneficial to the success of the party and its leadership while reiterating our zeal to mobilize for the PDP's win in the upcoming general election. The statement added, "We stand to be counted constantly as agents of electoral triumph without tolerance for estrangement antics.