PDP crisis: I'm the target of nefarious social media posts sponsored by the APC, says Ayu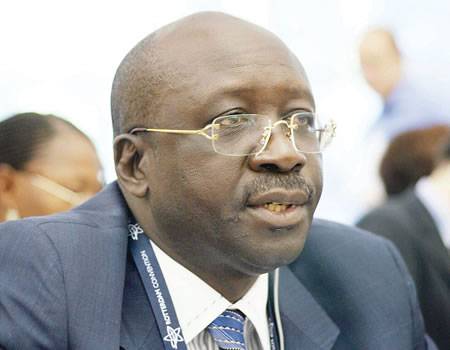 Ibekimi Oriamaja Reports
Dr. Iyorchia Ayu, the national chairman of the People's Democratic Party, has charged the APC with funding prankish social media posts. This was said in a statement Simon Imobo-Tswam, Special Adviser to the National Chairman on Media and Communications, issued on Friday in Abuja on behalf of his principal.
"One post, from one Lawal Garba, but claiming to be from the PDP national chairman, is that Ayu says he cannot talk to a man who "cannot father a child,"" he wrote.
"According to another article from Igbere TV that includes a picture of Wike and a woman holding children, the governor is not the biological father of his three children.
"There is nothing more devilish, foolish, and incompetent. It is not in Ayu's nature or character to stoop so low. The people who are fabricating these allegations against the PDP and its national chairman are merely demonstrating their stupidity.
"We declare that the posts are entirely untrue, definitely and unequivocally. Even the pillars' unkempt construction places them beneath Ayu. Following Wike's remarks from yesterday, Dr. Ayu remained silent and has no plans to do so now.
"This is even more absurd, considering that the national chairman has seen Gov. Wike's children numerous times," he continued. We urge the APC and other naughty parties involved in this dishonorable and illegal activity to act more responsibly in the future.
If Lawal Garba and Igbere TV go down this terrible path, we might have to call in security personnel, the statement continued.
Remember how Rivers State Governor Nyesom Wike accused Ayu of being unappreciative and allegedly taking money intended for the national chairmanship campaigns and pocketing it?