Police rescue three abduction victims in Bauchi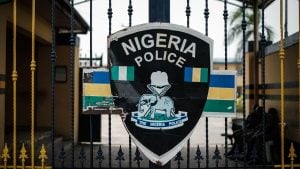 Ibekimi Oriamaja Reports
Police officers in the state of Bauchi have freed three hostages.
Alh. Alhassan Gambo (60), of Unguwan Bawa in Kaduna State, Badamasi Saadu, and Abdullahi Sani were among the victims.
In a statement, SP Ahmed Mohammed Wakil, the public information officer for the Bauchi Police, said that the victims were saved unharmed and were reunited with their families after going through a proper medical examination.
"On August 26, 2022, the suspects shot one Alh Mujitafa Usman of Funtua LGA in Katsina State and kidnapped Alh Alhassan Gambo of Unguwan Bawa, Kaduna State when they were on a business trip to Tulu village in Bauchi State," he stated.
The PPRO bemoaned the high price a vigilante paid during the gunfight that was sparked by the Divisional Police Officer of the Tulu Division searching the kidnappers' hideout.
He continued by saying that Tulu Divisional Police Headquarters has access to credible evidence that suggested suspected kidnappers had blocked Tulu-Rishi Road at around 2100 hours on August 27, 2022.
He explained that two suspects were caught who were found strolling aimlessly in the vicinity on August 28, 2022, after follow-up and rigorous monitoring in the region, adding that inquiry was underway to determine their relation or lack thereof with the alleged kidnappers.
According to the statement, the State Commissioner of Police, CP Umar Mamman Sanda, expressed his condolences to the family of the vigilante who gave his life to save the lives and property of the public.
He revealed that on Tuesday, members of the Bakin Kura office's peace and security committee were attacked by a group of notorious thugs brandishing cutlasses, knives, sticks, and other dangerous weapons. Danladi Suleiman (32) and Yakubu Ibrahim were both seriously hurt in the attack (42).
He claims that twenty-two (22) male suspects were quickly apprehended by a team of detectives under the command of Commander Rapid Response Squad (RRS), including Aliyu Adamu (15) of Bakaro quarters, Ukasha Abubakar of Kofar mukaddas, and Abdulmalik Abdullahi of Kandahar quarters in the Bauchi metropolis.
Others are Nura Inuwa (17) of Bakaro, Umar Abdullahi (18) of Malan Goje, Mohammed Mohammed Koli (18), Umar Sulaiman (23), Ibrahim Idris (15), Kabiru Shehu (14), Musa Usman (14), Buhari Sani (18), Aliyu Yakubu alias (Ali luta), Isah Nuhu, Abdulsamat Aliyu, Muhammad Umar alias (Dan Alhaji).
He stated that CP Umar Mamman Sanda, the Commissioner of Police, had ordered that the suspects be brought before a judge, and he confirmed that each and every suspect had admitted to the crime.