Pro-Obi groups mobilise to occupy INEC offices nationwide over alleged sabotage, disenfranchisement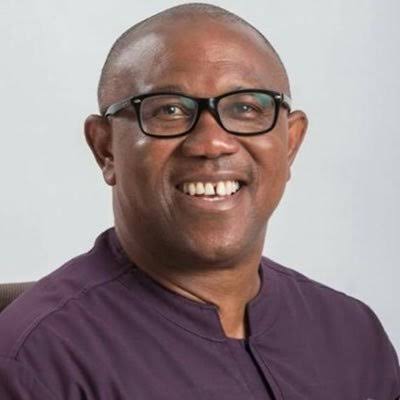 Adeleye Kunle Reports
Support groups rooting for actualisation of the presidential and vice presidential candidates of the Labour Party (LP), Peter Obi and Ahmed Datti, respectively, are not leaving anything to chance
Support groups rooting for actualisation of the presidential and vice presidential candidates of the Labour Party (LP), Peter Obi and Ahmed Datti, respectively, are not leaving anything to chance as they mobilise to occupy Independent National Electoral Commission (INEC) offices, nationwide, over alleged compromise.
The State Lead Coordinator of the Coalition for Peter Obi (CPO), which organised the Anambra Mega Rally at the weekend, Chidi Nzekwe, told The Guardian in Awka, Anambra State, yesterday, that the coalition has set up a high-powered body to investigate and study the matter and give it feedback soon.
Nzekwe, who is also the Coordinator of Take Back Naija, pointed out, after submission of the report, that INEC is involved in the disenfranchisement of about seven million voters, who, allegedly, did not complete the process of registration to acquire their Permanent Voter Cards (PVCs).
He also disclosed that supporters of the candidates of LP would not sweep under the carpet the controversial issue of invalidating about 1 million, out of about 2.5 million voters, in the released list of participants in the registration exercise.
According to him, the ongoing state-to-state marches and rallies by pro-Obi groups are aimed at sensitising those who were galvanised to register for their PVCs to make out time to collect them.
He revealed that the 68 affiliates of CPO are yearning for Obi to win the 2023 presidential election to take the country out of the mess it has been plunged into by inept leadership of the past, considering his antecedents as governor of Anambra and a successful businessman.
Nzekwe noted that the coalition for Obi has threatened that it would mobilise Nigerians to occupy INEC offices nationwide if the support groups discover any discrepancies in INEC's voter registration exercise.
Also speaking, the State Coordinator of the Obi-Datti Movement, Mrs. Ada Morah, said the group comprises those who are passionate about the emergence of the best presidential candidate in 2023, who would restore the country's lost glory and turn the economy from consumption to a productive economy.
She disclosed that young people are going to vote in the forthcoming elections and protect their vote, stressing that the era where people's vote don't count has gone. She added that the support groups have been sensitised on the need to take their destiny in their hands by avoiding money politics.