Representatives Reach Agreement With ASUU, Will Meet Buhari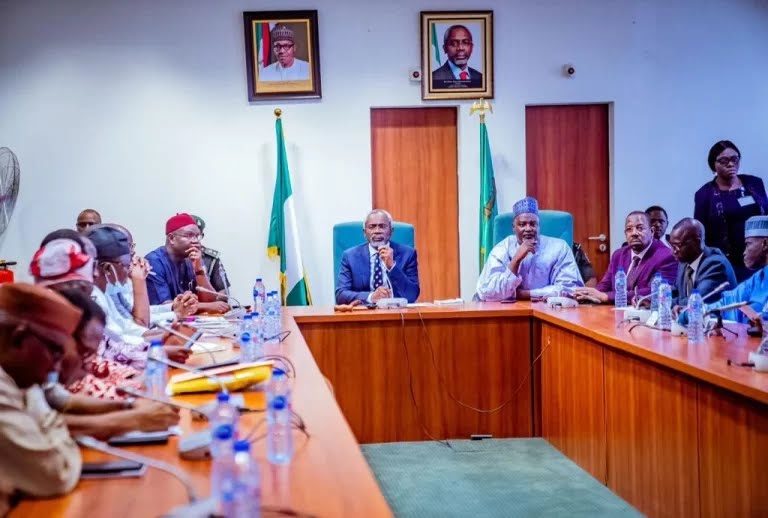 Ibekimi Oriamaja Reports
On Tuesday, the House of Representatives leadership secured several agreements with the Academic Staff Union of Universities.
The Speaker of the House of Representatives, Femi Gbajabiamila, acknowledged the situation following the meeting.
The House leadership met behind closed doors for five hours on Tuesday with the leadership of ASUU and the Minister of State for Education, Goodluck Opiah.
According to Gbajabiamila, lawmakers would meet with President Muhammadu Buhari upon his return to Nigeria to discuss the ongoing strike.
Buhari is now in New York, attending the United Nations General Assembly's 77th session.
Following the meeting's outcome, parliamentarians invited the federation's accountant-general, the National Information Technology Development Agency (NITDA), the federation's auditor-general, and the National Salaries, Incomes, and Wages Commission (NSIWC) to "finalize" the meeting's choices.
Track News has learned that government officials will appear before the house leadership on Thursday.
"There are seven areas where ASUU has provided what we consider to be a request to return to class," the Speaker remarked.
"We looked at these seven areas and came to an agreement on some things."
He also added that ASUU leadership will return to its members with the meeting's resolutions.
While speaking about the meeting's outcome, ASUU President Emmanuel Osodeke stated that the decisions made with lawmakers will be reviewed with union members.
"The issue (strike) will be resolved very soon," he stated.