Retired Permanent Secretaries to Support Bauchi HoS – Alhaji Yahuza Adamu Haruna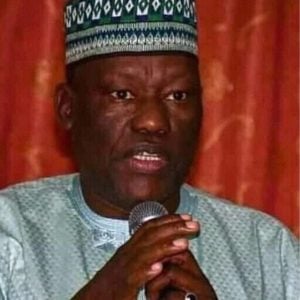 Ibekimi Oriamaja Reports
On Wednesday night, Alhaji Yahuza Adamu Haruna, the head of the civil service for the state of Bauchi, enlisted the help of the state's retired permanent secretaries to improve service delivery.
At the first Annual General Meeting of the Association of Retired Permanent Secretaries, Bauchi State Chapter, Haruna made the appeal. She noted that with their support, the government would be able to continue its efforts to alleviate their plight, particularly the payment of gratuities.
Considering their positive contributions to the advancement and development of the State, notably in the public service, he claimed that the State government was figuring out the best approaches to satisfy the demands made by the organization.
Due to the cost associated with paying the organization's backlog of gratuity and severance allowance for roughly 150 members, the HoS begged the association to be patient with the State government.
"This Association is among the most dynamic in my opinion; I lost count of the times they have intervened on various pressing issues. My doors are open for your advice and help as senior colleagues in order for us to successfully reposition the civil service.
"Discussions are currently taking place on three issues: the provision of vehicles and permanent office space for the association; the payment of severance gratuity; and the payment of backlog gratuity. Additionally, the Governor's recently passed pension act would help put an end to the non-payment of gratuities, the speaker added.
In a welcome speech, Alhaji Muhammadu Tata, the association's chairman, noted that there were frequent complaints about the non-payment of some members' gratuities and the inconsistent payment of some members' pensions, in addition to the association's concern over the non-payment of severance gratuities for about 150 members.
In 2018, Alhaji Daudu Umar Abdulsalam, the interim president of the National Association of States Retired Permanent Secretaries, and his delegation visited Bauchi for the purpose of raising awareness. As a result, he said, the Association of Retired Permanent Secretaries of Bauchi State was born.