Stakeholders call on the Senate to reject the proposed NBMA Act modification.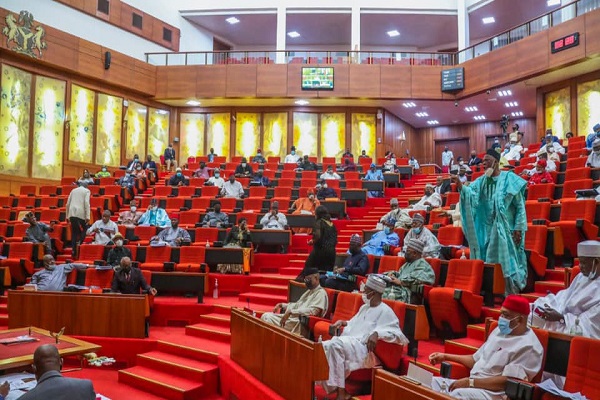 Ibekimi Oriamaja Reports
The National Biosafety Management Agency (NBMA) Act 2015 is currently under consideration for revision, but stakeholders in the agriculture and biosafety industries have urged the Senate to reject it because it is "anti-people" and "anti-development."
The stakeholders claim that changing the bill now would mean undoing the progress accomplished since the law's enactment in 2015.
In his remarks during the public hearing held by the Senate Committee on Environment in Abuja, Prof. Abdulahi Mustapha, Director-General of the National Biotechnology Development Agency (NABDA), argued that the amendment is unnecessary because it will restrict the practice of science in Nigeria.
"Nigeria has deliberately implemented policies that have positioned science and technology as the engine to drive the economy, so turning around and putting up needless barriers will prevent science from getting us where we're going," he said.
According to Mr. Vitumbiko Chinoko, project manager for the African Agricultural Technology Foundation (AATF) and Open Forum on Agricultural Biotechnology (OFAB), the country, which has already established itself as one of Africa's top biosafety leaders, would lose that position if the Act is changed.
The Act continues to offer the finest protection for pro-active contemporary biotechnology, according to Prof. Mohammad Ishyaku, Executive Director of the Institute for Agricultural Research (IAR), Ahmadu Bello University, Zaria.
He claimed that the proposed change would restrict scientists' ability to domesticate the potential advantages of contemporary biotechnology, increasing Nigerians' reliance on biotechnology items made abroad.
"Together with my team, I have just finished the release of a cowpea variety that is exceptionally nutritious and is contributing significantly to raising the standard of living for Nigerians," he stated.
In addition, Dr. Rufus Ebegba, director-general of the NBMA, warned that the amendment is intended to destroy scientists' ambition to contribute to the socioeconomic growth of the nation by allowing the importation of unapproved genetically modified crops.
Farmers in Nigeria, according to Arc Kabir Ibrahim, President of the All Farmers Association of Nigeria (AFAN), require technology to help them escape poverty.