The court rejects the claim that Agbu is ineligible to run for governor of Taraba under the PDP.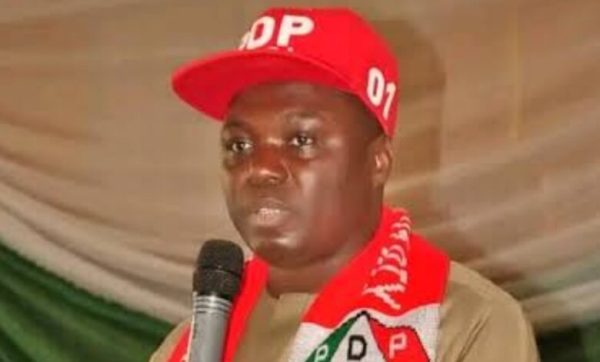 Ibekimi Oriamaja Reports
Kefas Agbu, the governorship candidate for the state's ruling Peoples Democratic Party (PDP), was the subject of a lawsuit that the Federal High Court in Jalingo, Taraba State, dismissed.
On the grounds that he was ineligible to run in the PDP's primary election for governor on May 25, 2022, a don named Prof. Jerome Nyameh sued Agbu, the Independent National Electoral Commission (INEC), and the party.
Nyameh, who was also a candidate for the party's governorship, argued that the party's candidate should be disqualified because he served as its state chairman prior to the primary.
He said that in addition to not passing the gubernatorial screening process in the state of Bauchi, Agbu oversaw the selection of all candidates for all elective positions under the party's platform.
Agbu did not acquire the party's nomination and expression of interest forms, he he informed the court.
Along with Nyameh, Helkiyah Bubajoda Mafindi petitioned the court to have Agbu dethroned as the state's PDP flagbearer.
His lawsuit against the candidate whose candidacy the court has upheld was similarly dismissed for lack of substance.