'Una Mate Dey Use Cars With AC, Una Dey Stand Under Sun,' Paul Okoye Says to Delta State Police Officer, Bright Edafe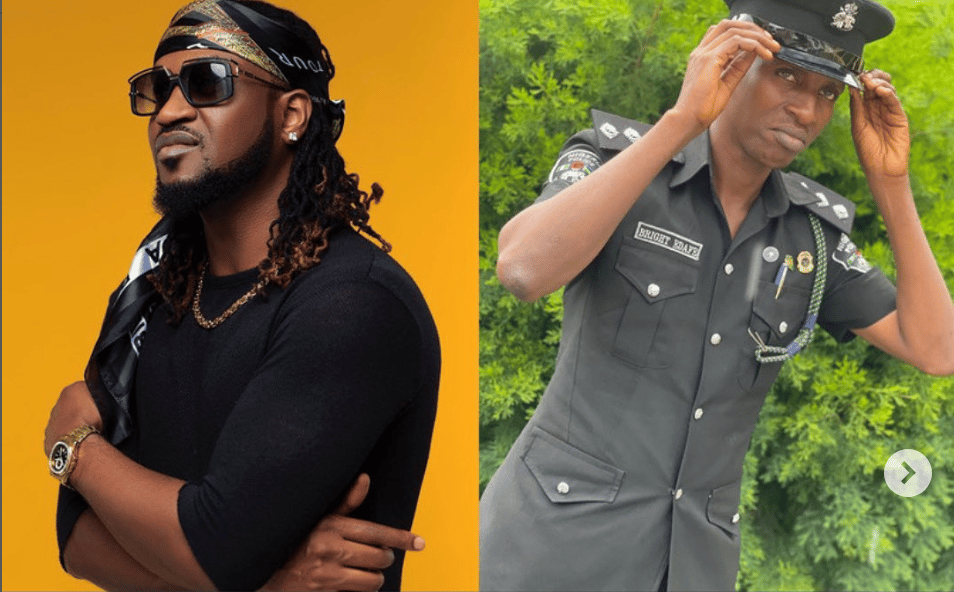 By Adeleye Kunle
Paul Okoye, popularly known as Rudeboy, a Nigerian singer, has slammed Delta State Police Public Relations Officer Bright Edafe for labeling him a celebrity without sense, Track News reports
Track News previously reported that Paul Okoye claimed in an Instagram post that the only reason a police officer will stop a driver to get into his car is if the officer is a criminal looking to negotiate a crime with such a person.
The singer made the claim in response to the arrest of his colleague and fellow singer, Ice Prince.
"The only reason a police officer will stop you and enter your car is because they are looking for an avenue to negotiate for a crime you did not commit," he wrote.
"As long as a cop gets in my car and tells me to drive, he's a criminal or a kidnapper."
Bright Edafe, a Twitter News user, responded to the statement by saying that some celebrities are illogical.
"Celebrities with no sense," he wrote.
Aren't You Fed Up With Suffering?
In response to the police, the singer made fun of them in an Instagram post, saying he blames the youths for fighting for a better life on behalf of the security officers.
He claims that if the police had joined the youths during the #EndSars protest, they would have earned a higher salary.
Paul also made fun of the police officer, saying that while their colleagues in other parts of the world are driving in air-conditioned cars and getting information from computers, they are still standing in the sun.
He stated: "DSP, lol… I blame ourselves for fighting for a better life for you #endsar… If we say tuna join us in our protest, tuna go make some extra money, well paid… Purchase better sap and body spray so that when you enter a car, you do not get a bad odor. Una mate dey use cars with air conditioning and computers to get information, abi suffer no day taya una? Pray for a new government to come and save you… Una does far too much on her own."
This article first appeared on Track News.