Unknown assailants: Arewa leader Saidu vows to put an end to the slaughter in the southeast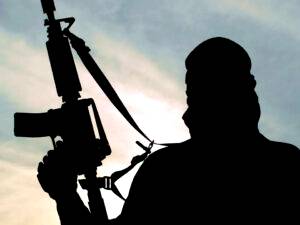 Ibekimi Oriamaja Reports
Alhaji Musa Saidu, a well-known northern leader and human rights advocate, voiced concern over the turmoil in the east and pledged to mediate to put an end to killings by unidentified gunmen in Igbo territory.
Speaking a few days after Senator Ifeanyi Uba was attacked in Anambra state, Alhaji Saidu recalled that he was instrumental in ending hostilities in the Niger Delta region. He also said that he visited numerous militant camps and creeks to persuade former militants to accept the federal government's offer of amnesty.
He continued by saying that while serving as the late Chief Harold Dappa Biriye's assistant, he carried out tasks given to him by his boss across the north in order to promote peace in the Niger Delta. He also said that on one occasion, he even set up a meeting between Chief Biriye and former president Ibrahim Babangida at General Babangida's home in Minna, Niger state.
General Babangida is still alive and available to comment. General Babangida thanked me for the effort and assured me that Nigeria would value my contribution from my position following that meeting.
Alhaji Saidu, who is also the leader of the Arewa in the south, claimed that he had received a call from some people in the east pleading with him to get there and establish peace.
"I made a statement last time in the papers, I advised Igbo political leaders on the security problem in the east. This was after I got a call from persons in the east who said I have been making peace for over thirty years across the country.They said they called me because they were ready to make peace through me. They said they will want me to drive the peace in the east. They said the unknown gunmen are known. And they want me to come and mediate for return of peace in Igbo land ".
"They arranged a meeting between me and a Kanu relative. He said Kanu did not plan to divide Nigeria. He said some politicians betrayed him. We all addressed the VOA on the issue.
" I assured them I will do my best. We spoke to the VOA. They said the unknown gunmen are known. They said I should spear head the peace that they know me as a peace builder for over thirty years.
"When I saw this attack on Senator Ifeanyi Uba, I said it was time I stepped out to drive peace in the east. I am ready for this role now. I did alongside other stakeholders in Niger delta and the country to bring peace in Niger Delta, I want to do same in the east. ".
Saidu, who participated in the appeal to create the Niger Delta Development Commission, NDDC, to foster peace in the area, expressed sadness over the deaths of security personnel in Senator Uba's convoy.
Why should officers in the convoy perish? What do cops care about this situation? I've been incredibly disturbed. East Asia needs to live in peace. I volunteer to lead this procedure.