Why Okowa was chosen by Atiku over Wike – Ayu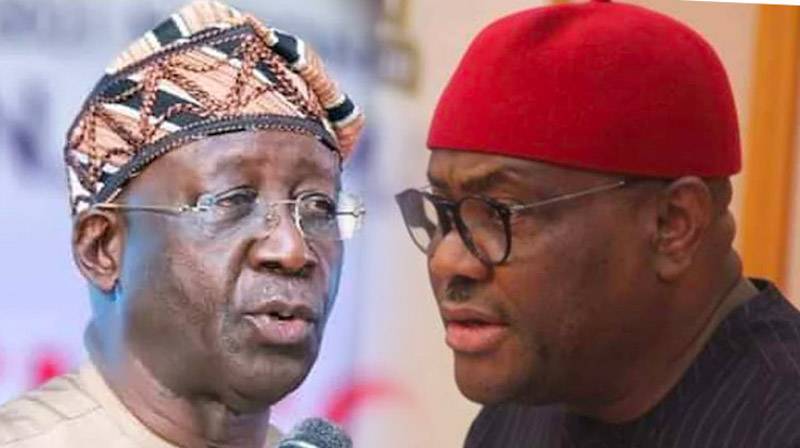 Ibekimi Oriamaja Reports
Following the crisis engulfing the Peoples Democratic Party, PDP, and the disagreement between Senator Iyorchia Ayu, the party's national chairman, and Nyesom Wike, the governor of Rivers state, the former has revealed on Tuesday why Alhaji Atiku Abubakar, the party's presidential candidate, chose Ifeanyi Okowa, the governor of Delta state, as his running mate instead of the latter.
Speaking at the Northern Christian Youth Assembly Summit in Abuja, Ayu said that Atiku chose Okowa over his Rivers counterpart, Nyesom Wike, as his running partner due of Okowa's humility and superior performance in government.
Ayu has recently made headlines due to a dispute he and the Wike had.
Wike had criticized the rise of Atiku as the party's presidential candidate, Iyorchia Ayu as party chairman, and Sen. Walid Jibrin as BoT chairman, all of whom were from the country's north.
Wike said that the party had broken the laws governing it and had violated the values of equality, fairness, and balance.
He insisted that Ayu resign in good faith and let a person from the South take over as the party's chairman.
Sen. Walid Jibrin, who chairs the board of trustees, addressed the problem and submitted his letter of resignation, making room for Adolphus Wabara (of the South-East), a former Senate president, to take office to become the new BoT Chairman.
In light of this, the Peoples Democratic Party's (PDP) National Executive Council last week approved a vote of confidence in the party's national chairman, Senator Iyorchia Ayu.
Wike commented in response to the previous statement, saying, "I was listening and watching, they stated there is one man they name Secondus. He was allegedly dancing in celebration of NEC giving their candidate a vote of confidence. He disregards the past.
"Ask him how the same NEC, represented by Aliyu Babangida, filed a motion of confidence that was backed by Ndudi Elumelu. What transpired after they gave you (Secondus) a vote of confidence? You quit the company.
"We return without fighting. It's none of my business if you receive 20 votes of confidence. My responsibility is to see that the correct thing—which must be done—is done. either right now or tomorrow.
"I'm not going to play games with my people's interests. To me, Rivers State comes before any other individual or organization. Thus, what we have done is visible to the eyes. We have never given up on government until now.
"So many people are already gathering their belongings and collecting what they can, but we are committed to commissioning and launching projects. We will continue to serve you because we care about our people.Because of the love we have for our people, we will continue to serve you till May 29, when by the grace of God, Siminialaye Fubara will be inaugurated next governor of Rivers."