Wike: Ayu worked for Atiku during the primaries and threatened to resign if I ran for President.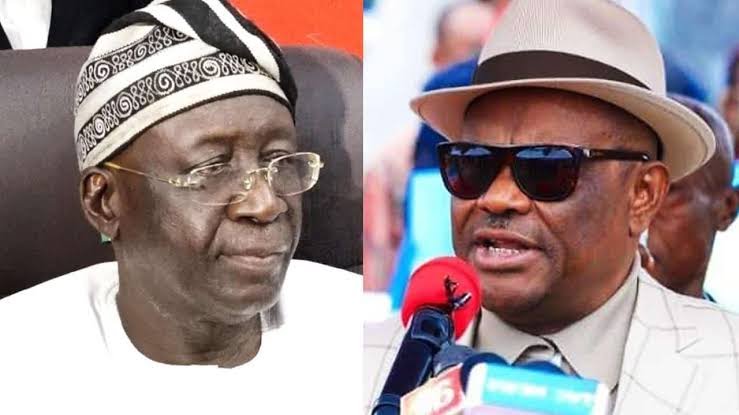 Ibekimi Oriamaja Reports
Rivers State Governor Nyesom Wike has claimed that the Peoples Democratic Party's National Chairman, Iyorchia Ayu, threatened to resign if Wike won the party's presidential primary.
Wike made this claim on Friday while speaking about the party's crisis and his group's call for Ayu to resign.
During the primaries, he claimed that Ayu worked in favor of former Vice President Atiku Abubakar, alleging that the PDP chairman put pressure on other presidential aspirants to withdraw in favor of Atiku.
"Ayu accomplished everything. (Including) delegate list manipulation," Wike said, adding that "a whole national chairman threatened some of the presidential aspirants at the time that if Wike won, he would resign."
"In fact, he was urging candidates to withdraw in favor of Atiku Abubakar."
Wike's latest outburst follows his group's withdrawal from the party's Presidential Campaign Council over Ayu's continued tenure in office, as well as Atiku's insistence that Ayu's removal be in accordance with the party's constitution.