Without Wike, It'll Be Dangerous For PDP – Gov Ortom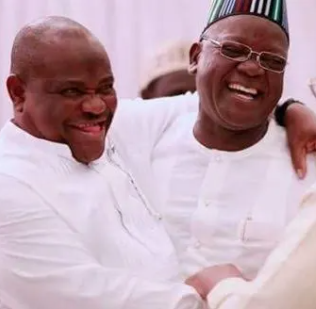 BY: Mohammed Taoheed
The Governor of Benue State, Samuel Ortom, has cautioned the leadership of the Peoples Democratic Party (PDP) to address the injustices meted out to Rivers State Governor, Nyesom Wike, and other members of the party as ignoring Wike would be dangerous for the party at the polls.
In his address at the Benue state government house on Monday, Governor Ortom noted that the leadership of the party has failed to deploy its internal mechanism and conflict management skills in tackling the crisis.
"There is injustice that has been meted to my friend, Wike, because he stood for the party and supported it to the end.The leadership of the party should do the needful to resolve the problem and not to shove people around as though they are not relevant. Everyone is relevant and one vote can make you fail election.So, the leadership, at the national level, should do more. Politics is interest and what is the interest of out state and our people. What do I tell my people in Benue?"
Governor Ortom warned the party at the national level not to relegate any member.
In his words: "If you dismiss us that you don't need us, I believe that will be dangerous. I want the party to address the injustices so that as we move into election, we will work together and we will have no crisis."